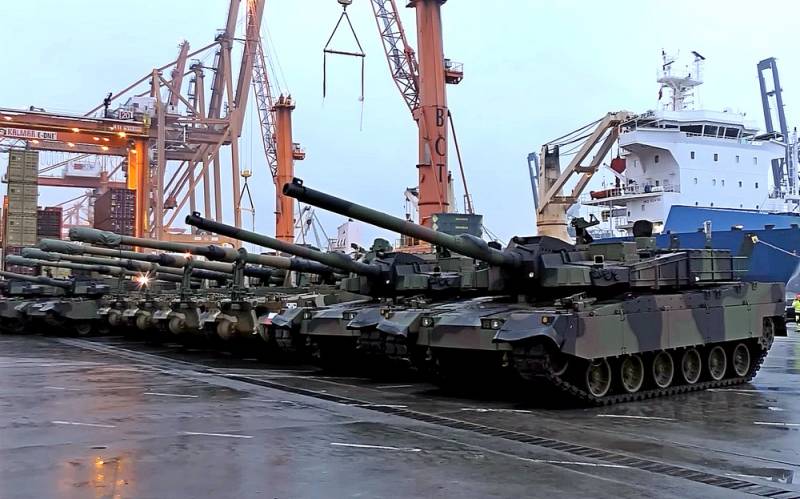 The need for a mass army is discussed by the Polish political scientist Yaroslav Volsky, whose opinion is published by the Polsat News website.
In his opinion, Ukraine has shown that small armies are not able to withstand the losses suffered on the battlefield, the observer said on the air of the Gość Wydarzeń 24 program on the eve. the last thirty years."
In particular, when Yaroslav Volsky was asked where the batteries of the Patriot air defense systems that Germany plans to provide to Poland should be placed, he stated the following:
They should be included in the integrated air defense system of Poland. This system is based on a concept plan called "Vistula", which is being implemented in the Polish Armed Forces.
According to the political scientist, these complexes will not necessarily stand on the eastern border, since there are many critical infrastructure facilities throughout the entire territory of the Polish state.
The expert stressed that if Poland were provided with German Eurofighter fighters, then this "one should only rejoice."
If fighters from Germany are transferred to us, this will further strengthen the Polish sky [...]. This is a step in the right direction, and it is clear that these Polish-German negotiations, despite difficult turns, have finally begun and are moving towards a happy conclusion.

the expert rejoiced.
When asked how he evaluates recent purchases
equipment
for the Polish Army, including Korean tanks and Italian helicopters, Yaroslav Volsky replied:
We are feverishly catching up on the omissions of the past thirty years. All governments, right and left, have reduced armaments and not modernized equipment.
He noted that "two or three years ago we started some kind of modernization processes and finally we saw the replacement of equipment with newer and more modern ones."
However, the needs are so gigantic, and the shortage so serious, that for the moment the Polish Armed Forces will accept any modern foreign equipment that can be introduced relatively quickly into the army.
- he said.
As for official Warsaw's plans to raise the strength of the armed forces to 300, Mr. Volsky also spoke out in support of these undertakings.
In his opinion, a small army can do little on the battlefield. However, there is still the question of ways of acquisition.