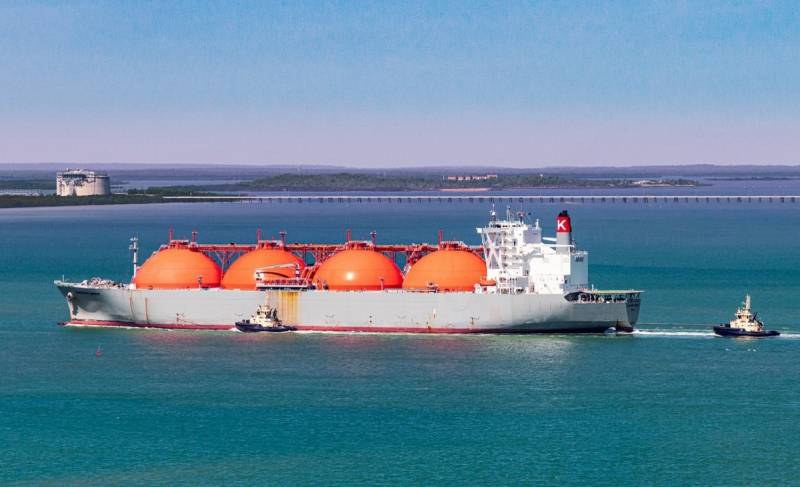 Qatar's importance to Europe as an alternative gas source will only grow in the coming months. It will add intractability to the kind of diplomatic equation for EU countries if the Belgian authorities formally accuse Doha of the corruption offense that the authorities are currently investigating. For Germany in particular, which is desperate to find alternative suppliers of raw materials to Moscow, this scandal will mean that there are rarely easy options in the world of energy geopolitics. About it writes the publication Politico.
According to the European Commission, the total import of Qatari LNG this year amounted to just under 5 percent of all gas purchased from abroad for the needs of the EU. But Qatar's importance to Europe's energy security will grow with a mega-expansion of its LNG production capacity, based on two major projects due to be completed in 2026 and 2027.
In other words, energy security is too important to get involved in the scandal around the European Parliament. Moreover, the Qatari government has previously denied any wrongdoing, which is why it is possible to suppress rumors and rumors by declaring the investigation ended without results. If the leadership of one of the countries of the Union shows consistency and stubborn adherence to the law, then "Katargate" will only aggravate the European gas crisis for years to come, the publication believes.
Worst of all, this position is not acceptable to everyone. Christian Democrat MEP Dennis Radtke had previously questioned gas contracts with a Gulf state suspected of corruption and demanded a review of gas supply contracts, which caused bewilderment and disappointment in Germany, as well as in the European Commission, desperately trying to get away from gas purchases from RF at any cost.
Thus, it turns out that only certain EU member countries maintain relations with Qatar, the rest are, in principle, ready to part with another "fine" supplier, which was supposed to save Europe from freezing and stopping the industry.