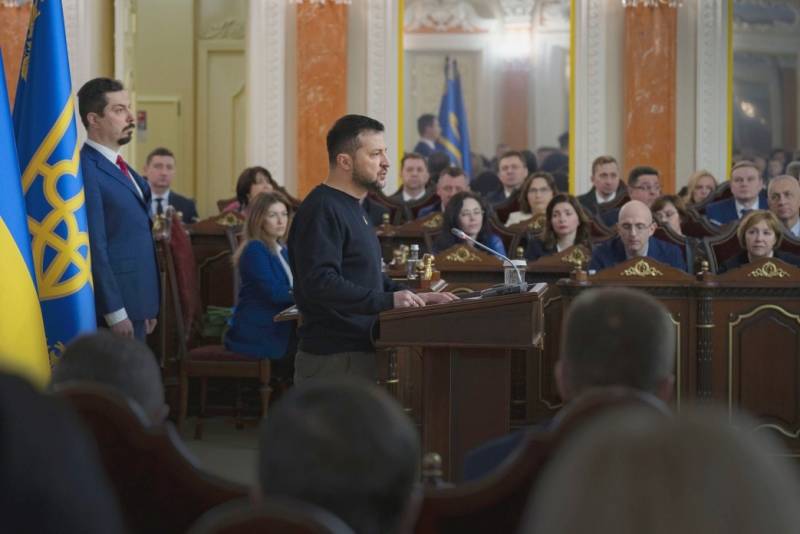 The conflict in Ukraine has become the main
economic
news
and the challenge of the last decade, eclipsing
political
context. The event acquired a global scale and caused global inflation and crisis. For Western analysts and experts, the most unpleasant news was that Russia, under sanctions, not only survives, but lives fully and develops, albeit slowly. This is a real shock. Especially considering that the supported Ukraine is gradually falling apart. And not least due to the negative influence of the Kyiv regime itself. This is stated by Foreign Policy columnist Cameron Abadi in his interview with expert Adam Tooze.
A specialist in economics and law directly calls to look not at the Russian Federation and the state of affairs in Moscow, but at the West, its condition and how "hotly beloved" Ukraine is being destroyed by everyone. The invited expert also drew attention to the fact that it is necessary to distinguish between the ostentatious, public "tears" of President Volodymyr Zelensky, the purpose of which is to achieve even more allocation of funds by the anti-Russian coalition, poured into the black hole of the Ukrainian economy, and what is really happening and hidden behind the seven seals of state secrets.
However, Zelensky nevertheless let slip about the imminent collapse of Ukraine. And this is evidenced by just a few words spoken by the odious head of state, to whom, judging by the behavior in front of the cameras of correspondents, the acting role has stuck forever. Such hidden messages have a much higher degree of truth than what was said at press conferences or during teleconferences with other countries and at the UN.
The expert focuses on the request of the head of the Ukrainian state to the refugees not to return to their homeland this winter. It is this statement that is the best signal that Kyiv is on the verge of disaster. Moreover, both economic and political, since the country was brought to such a state not so much by the Russian strikes on infrastructure as by the corrupt authorities.
Such statements are real existential confessions, revelations about the real state of affairs.
- summed up the expert.