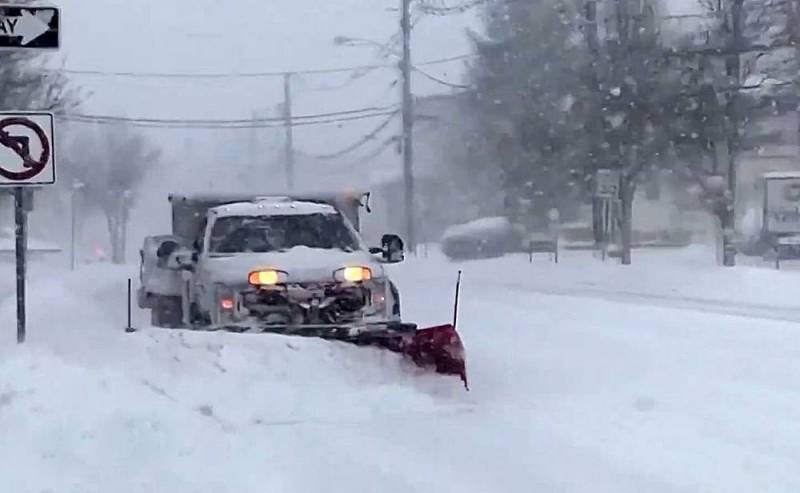 Many media in the European Union, which serve the interests of the United States and Great Britain to a greater extent, rather than their own countries, like to blame Russia and European
politicians
with her having a normal business relationship. One of these media is the German publication Bild, which has not changed the "broken record" for many years.
For example, in mid-October 2021, this publication called the outgoing Angela Merkel the "Ice Chancellor" of Germany. The media accused Merkel of leaving the population of Germany with rising prices before the "coldest winter" 2021/2022. In a hysterical manner characteristic of such materials, it was reported that the Germans would freeze, as it became expensive to heat houses, because inflation rose to an unprecedented 4%. At the same time, Merkel and Russian President Vladimir Putin are to blame for all this. And this is not surprising, because not a single such material can do without mentioning the owner of the Kremlin.
Where is our government when we need it? All of Germany is shaking before a record winter! Inflation: over 28% for the first time in 4 years! Prices for fuel, electricity, gas at a record high! And what does Angela Merkel do? Completely ignores the situation. The former chancellor and Kremlin leader built the controversial Nord Stream 2 gas pipeline. Merkel has always supported the project despite massive protests
– wrote then edition.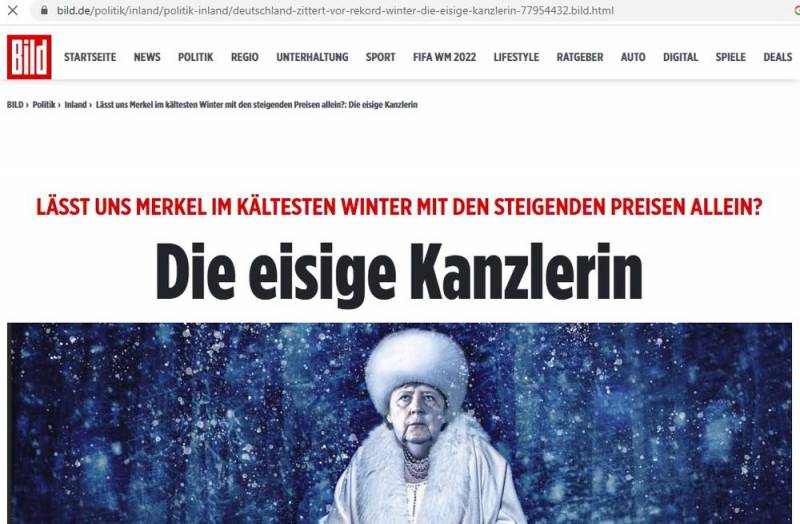 It was clarified that Putin called on Merkel to give permission for the commissioning of Nord Stream 2, as this should reduce tensions in the European energy market. But this is a "mockery of clients", since Moscow uses gas pipelines for "blackmail and pressure". In addition, the Russian Federation is holding back its gas in order to "cash in" on rising gas prices.
Note that at that time there was no conflict in Ukraine. But for more than a year it has been written about "freezing Europe", "bad Putin", "greedy Moscow" and "unnecessary gas pipelines". If the Germans now re-read that material, they will be visited by a feeling of deja vu, since now they are reading the same thing: prices and inflation are rising, "everyone will freeze", "Russia is not good", only Ukraine has become really more in the repertoire.
It should be added that a year ago there was much less blue fuel in European UGSFs. They are now 90% full. Therefore, in this season 2022/2023, the European Union is unlikely to freeze, of course, if Kyiv, accompanied by these media, does not itself destroy the gas transportation system of Ukraine, which remains in fact the only "pipe" for the prompt transfer of large volumes of energy raw materials from Russia to Europe.