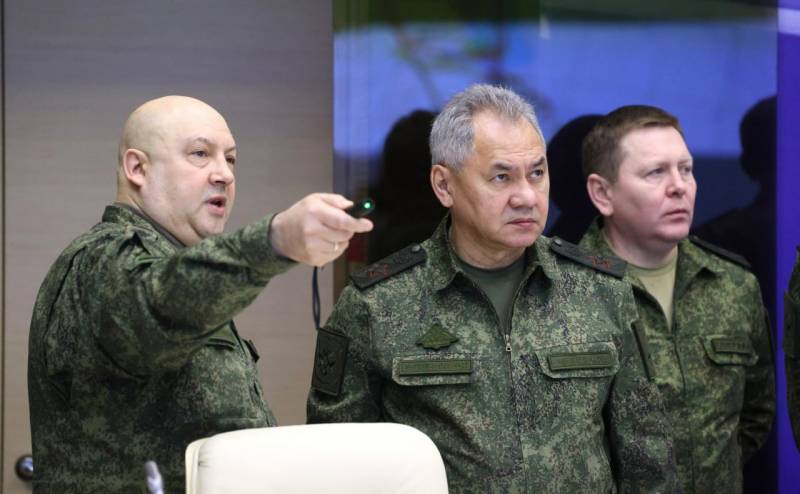 The Russian army is preparing for an offensive in Ukraine. This is written by the American newspaper New York Times. According to the newspaper, the recent visit of Vladimir Putin to the joint headquarters of the armed forces participating in the NMD is a clear proof of the impending offensive.
Vladimir Putin visited the joint headquarters of the military branches participating in the NVO at the end of this week. The Supreme Commander heard reports from Defense Minister Sergei Shoigu, Chief of the General Staff of the Russian Armed Forces Valery Gerasimov and Commander of the Joint Russian Group of Forces in the Special Operation Zone Sergei Surovikin.
According to the foreign press, the very fact of such a visit is evidence of the impending offensive of the Russian army. The New York Times believes that Vladimir Putin will now almost personally direct the actions of military units.
According to the publication, in the fall, the Russian President was focused on solving
economic
issues in the country. And now I decided to take on the outside
policies
. As confirmation of its theses, the New York Times cites the words of Russian military analyst Yuri Fedorov.
"Vladimir Putin wants to take the situation at the front under his own responsibility. This step may be another confirmation of Russia's imminent offensive against Ukraine," commented Yury Fedorov, the visit of the President of the Russian Federation to the joint headquarters.
One would like to recall a quote from the famous Soviet film "Moscow Does Not Believe in Tears": "With such an analytical mind, you need to work in a forecasting bureau."