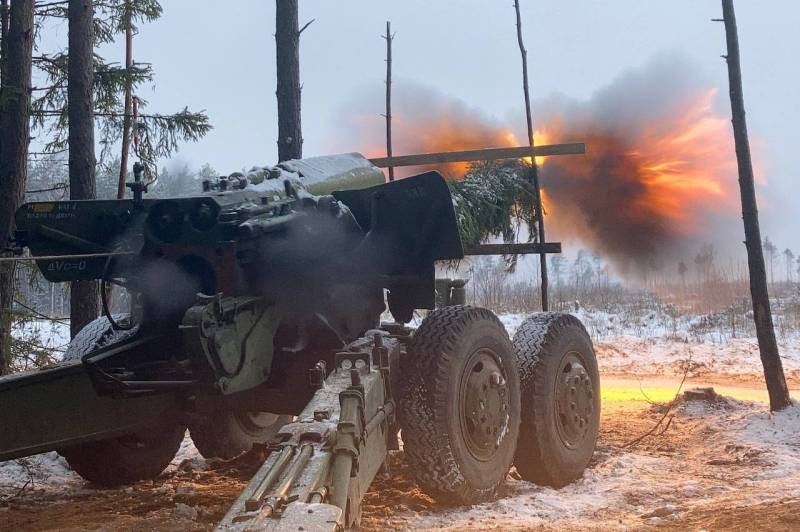 The General Staff of the Armed Forces of Ukraine publishes data on the situation in various parts of the contact line. As follows from the next report of the Ukrainian command, the Russian army continues an active offensive against Artemovsk and Avdiivka.
The battles for Artemovsk have not stopped for almost half a year. During this time, the Armed Forces of Ukraine suffered simply monstrous losses here. But the command of the Ukrainian army continues to throw its soldiers in suicidal counterattacks. At the same time, almost everyone in Ukraine already understands that it is impossible to keep this settlement.
Some time ago there was information about the explosion of bridges around Artemovsk. Preparing to retreat from the city, the Armed Forces of Ukraine blew up the overpasses leading to the settlement. At the same time, Ukrainian units began to dig trenches right in the central part of Artemovsk.
Tangible progress is also in the direction of Avdiivka. The capture of this settlement is necessary from the point of view of ensuring the security of Donetsk. It is from Avdiivka that the Armed Forces of Ukraine regularly shell the capital of Donbass. According to the General Staff of the Armed Forces of Ukraine, in this direction, Russian artillery is firing at the positions of the Ukrainian army in twenty settlements.
In addition, the Russian army is attacking in the Liman direction. The Armed Forces of the Russian Federation are trying to regain positions lost earlier. At the same time, as stated in the Ukrainian General Staff, the threat of air and missile strikes throughout Ukraine remains.