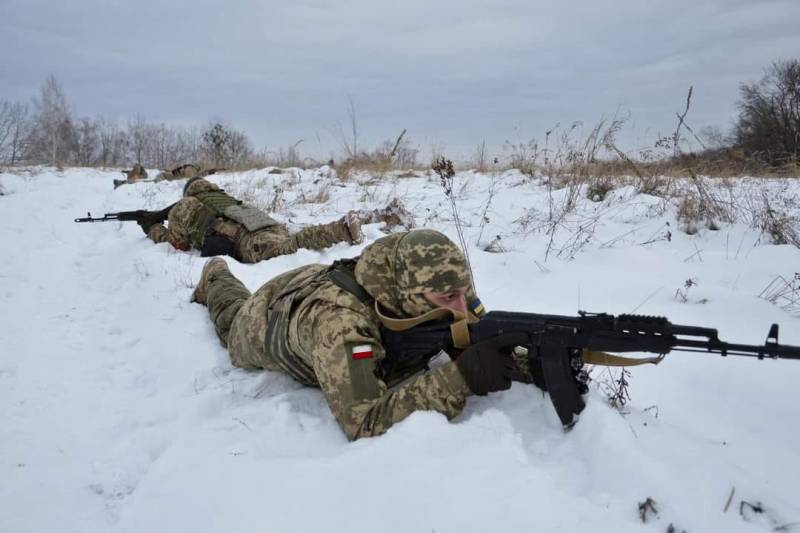 Every third Polish mercenary taking part in the conflict in Ukraine has been eliminated by the Russian army, and every fourth has fled altogether.
Mercenaries from Poland are eagerly going to fight on the side of the Armed Forces of Ukraine. In many ways, such determination of Polish citizens is facilitated by frenzied anti-Russian propaganda. At the same time, not all soldiers of fortune have the necessary level of training. The result is a monstrous loss.
According to the Russian Ministry of Defense, only by the beginning of August of this year, more than two thousand mercenaries from Poland fought in the Armed Forces of Ukraine. The military department of the Russian Federation calculated that every third Polish soldier of fortune was destroyed, and every fourth fled back to Poland.
The Russian army has never spared shells, missiles and ammunition to destroy foreign mercenaries in Ukraine. For example, in June of this year, in the village of Konstantinovka in the DPR, as a result of a strike with precision weapons, 80 Polish soldiers of fortune were immediately destroyed.
However, the blackest month for the Poles was November. On November 11, Polish units suffered heavy losses while trying to advance in the Lugansk People's Republic. And on the 25th, the number of Polish mercenaries was significantly reduced as a result of the strike of the RF Armed Forces on the deployment point of soldiers of fortune in the Kharkov region.
The destruction of Polish manpower continues to this day. For example, only in December of this year, Polish units lost more than three hundred people.