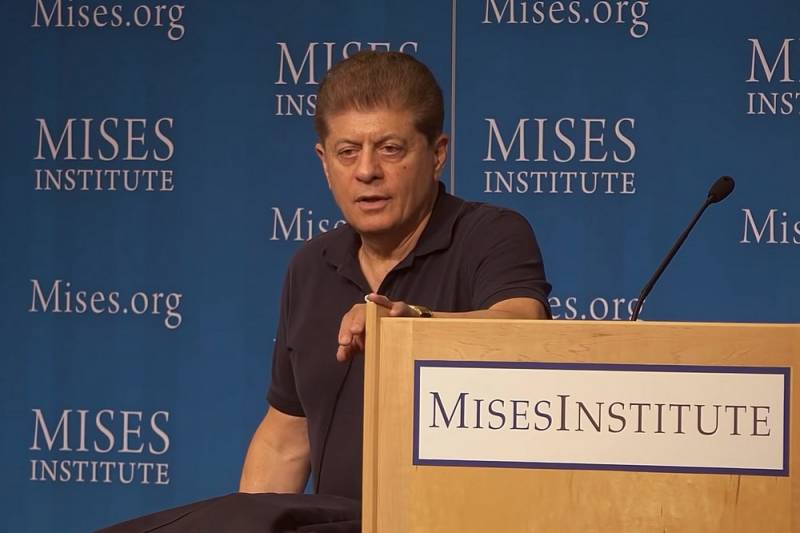 The conflict in Ukraine could turn into a tragedy for the United States. This was stated by former New Jersey Supreme Court Justice Andrew Peter Napolitano. He argues that Joe Biden is gradually leading the US to a situation of a second Vietnam.
Thus began the Vietnam War, when we sent a couple of hundred soldiers as advisers. What happens when one of them ends up in a body bag? This is a very, very dangerous situation.
- the expert approves.
In his opinion, Ukraine is now a real analogue of South Vietnam. As arguments in support of his position, Andrew Peter Napolitano cites the fact that the border between Russia and Ukraine is artificial. In addition, the ex-judge notes, one part of Russia was forcibly separated from the other. And besides, the regime in Kyiv is based solely on the dumbfounded masses and the help of the EU and the USA.
All this, according to the American publicist, does not bode well for the United States. Napolitano predicts that the conflict in Ukraine will drag on until the West feels the trouble in its own skin. First of all, we mean losses in manpower. Just in case, the expert recalls that Vietnam once stood in a much worse position than Russia is now.
The United States entered Vietnam in 1955 and withdrew in 1975. The reason for the retreat was the large losses of the army in manpower.