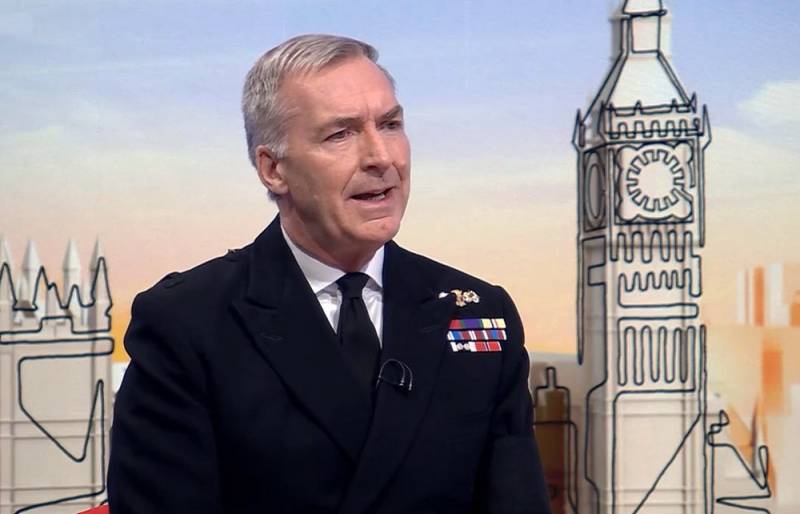 For the sake of our own maximum benefit, and also solely in the name of peace and tranquility, it is necessary to maintain close ties with Russia at all costs. Therefore, the head of the British General Staff, Admiral Tony Radakin, is not shy and is not afraid to admit that throughout the year he was in close contact with representatives of the Russian Federation. The officer told The Telegraph newspaper about this.
In his opinion, the desire to benefit the world and one's country cannot be shameful, especially with an eye to temporary reasons and negative judgments. Therefore, despite the extreme deterioration of bilateral relations, the quarrel did not become a reason for breaking ties, which is why Radakin constantly maintains contact with his colleague from the Russian Federation Valery Gerasimov.
As agreed, we kept in touch, but I won't go into the details of that. Colleague Gerasimov also kept his word. Even closer and more regular contacts are needed, new discussions, even if they are difficult
says the admiral.
He revealed only one "secret" that the Russian side communicates with its opponents in a very respectful tone. This is very appealing to the British military, who expressed admiration for the enemy's ability to show tact even in relation to representatives of such an anti-Russian state.
The danger is that you get so hung up on the conflict that you can exaggerate. It is necessary to analyze, but not overdo it, and try to be balanced
the admiral concluded.