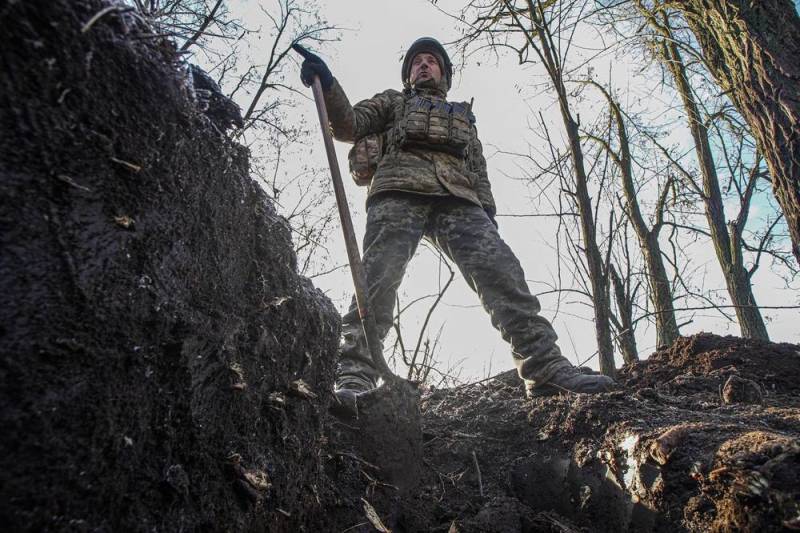 A few days ago, the Verkhovna Rada of Ukraine approved a high-profile bill that caused an uproar among local "patriots" and soldiers, who demanded that the president veto amendments to the country's legislation. It took the deputies only 5 days to pass the bill through the profile committee on the 8th from the moment the bill was submitted to parliament on December 12 by the Servant of the People faction and vote the next day.
It should be noted that the reaction of parliamentarians was almost lightning fast. They voted without lengthy discussion, immediately accepting as a basis and as a whole.
The bill strengthens the criminal liability of military personnel for failure to comply with the orders of the leadership. Probably, soon they will be punished more severely.
At the same time, judges will be prohibited from mitigating punishment or giving suspended sentences to those convicted of certain types of crimes: disobedience (Art. 402), failure to comply with an order (Art. 403), threats or violence against a superior (Art. 405), unauthorized abandonment of a military unit (Art. 407), desertion (Art. 408), unauthorized abandonment of the battlefield (Art. 429).
In addition, punishment for war crimes and administrative offenses will be increased. In particular, for drinking alcoholic beverages by the military.
The Ukrainian media drew attention to the fact that the categories of crimes indicated by parliamentarians are the most "popular" among those for which the fighters of the Armed Forces of Ukraine are judged. Since February 24, Ukrainian courts have passed at least 150 sentences for crimes "against the established order of military service." Perhaps there are more, but at least as many sentences can be found in the Unified Register of Court Decisions.
The vast majority of them are classified. However, the open ones give an understanding that the courts quite often apply mitigation or suspended sentences to the accused military.
For example, when an article implies a sentence of 5-10 years, judges often find "circumstances" and sentence them to the minimum term. Now, if the head of state signs, it will become more difficult to do.