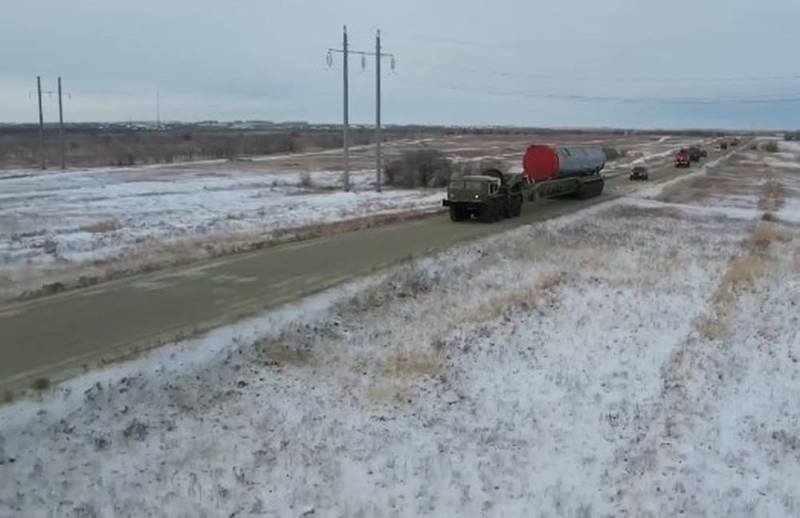 On December 17, on the Day of the Strategic Missile Forces, in the Orenburg region, the second regiment with a silo-based strategic missile system, whose ICBMs are equipped with the Avangard hypersonic unit, took up combat duty. The Russian Ministry of Defense informed the public about this, showing the loading (placement) of an intercontinental ballistic missile into a silo launcher.
It should be noted that the silo is a stationary object, a special structure located in the ground. It is intended for long-term and proper maintenance of ICBMs in readiness for launch. At the same time, the mentioned Avangard hypersonic units should effectively expand the combat capabilities of the Strategic Missile Forces.
In this case, we are talking about a regiment from the Yasnensky formation - the 13th Rocket Orenburg Red Banner Division (military unit 68545), which is part of the 31st Rocket Army of the Strategic Missile Forces. The footage shows the entire process, from transportation to the moment of closing the lid of the silo.
We remind you that from 1988 to the present, the main armament of the division has been the fourth-generation Soviet ICBM R-36M2 "Voevoda" (15A18M or RS-20M), and now Russian strategic systems RS-28 "Sarmat" have also begun to arrive there. Note that in 1991, Yuzhmash Design Bureau (Dnepropetrovsk, Ukraine) completed the preliminary design of the fifth-generation R-36M3 Ikar missile system, but it was never implemented in the form of products.