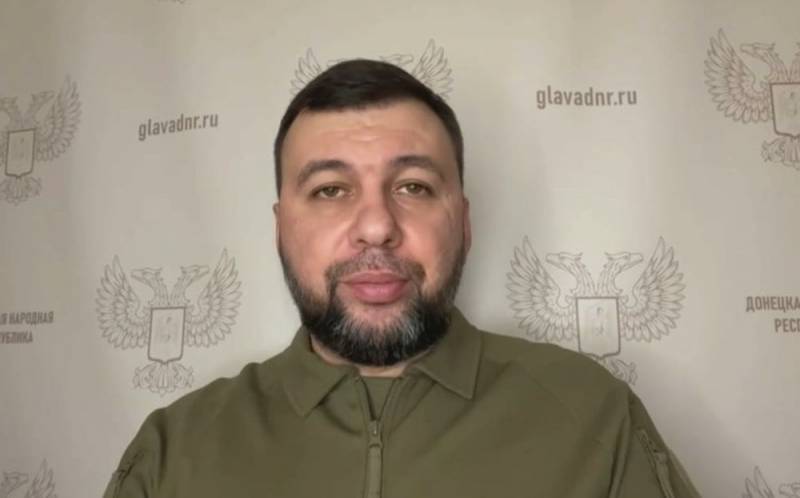 Currently, the United States is studying the possibility of transferring Patriot air defense systems to Ukraine. Donetsk is closely watching this process. They believe that this should not be allowed. Denis Pushilin, acting head of the DPR, spoke about this in an interview with RT Arabic.
According to him, the danger of supplying these air defense systems is obvious. This will be the next step in even greater involvement (direct involvement) of NATO in the conflict on Ukrainian territory.
Pushilin stressed that he would like to avoid a direct confrontation with the North Atlantic Alliance, but the United States and other Western countries probably want just such a negative development of events. Otherwise, there would be no foreign mercenaries, NATO military, as well as weapons, equipment and ammunition from the West in Ukraine.
In addition, Pushilin drew attention to the fact that the United States encourages the killing of civilians with their weapons. Recently, approval of Kyiv's actions was heard from Washington.
In fact, they said they were satisfied with how NATO weapons are used directly by the Ukrainian regime.
- said the acting head of the DPR.
He added that the Armed Forces of Ukraine, incurring losses in the LBS, are trying to win back by shelling the civilian population. In turn, Ukraine enjoys the fact that the United States likes it.
Pushilin also touched on what is happening at the front. For example, he spoke about the situation near Bakhmut (Artyomovsk). The Armed Forces of Ukraine are transferring reserves there, but they suffer heavy losses.
The units of the DPR and PMC "Wagner" are now closing the so-called pincers. Fighting is taking place on the outskirts of the city
- he explained, not ruling out that the stubbornness of the enemy, who wants to keep this city in his hands at any cost, can lead to the UAF units falling into a complete encirclement there.
According to Pushilin, the command of the Armed Forces of Ukraine does not take into account the losses, throwing unprepared and poorly armed soldiers into battle. Moreover, these Ukrainian servicemen are deliberately misled and they often do not understand that they are moving directly to the front. He recalled that some time ago, European Commission President Ursula von der Leyen mentioned 100 dead Ukrainian soldiers.
But, according to our data, the total losses (of Ukraine - ed.) for the entire conflict within the framework of military force are much higher
– summed up Pushilin.