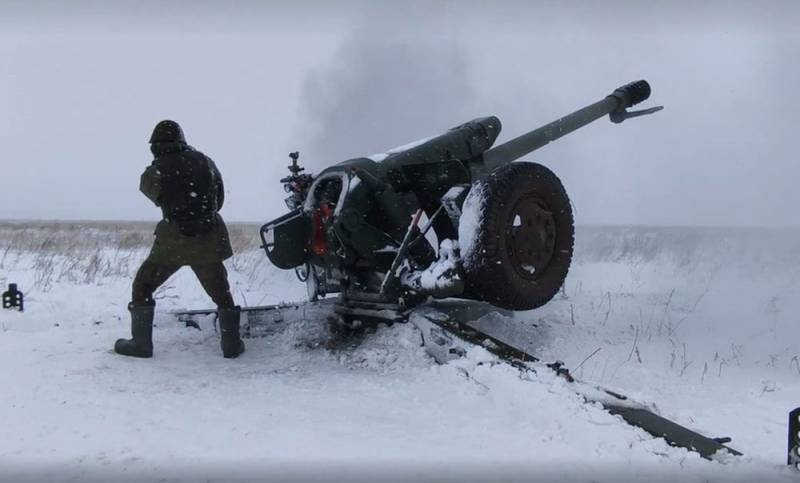 The United States is closely monitoring the development of the situation in the zone of the Russian special operation on Ukrainian territory. Americans study the operational situation, informing the public and interested parties.
Another analysis and conclusions were presented by experts from the Institute for the Study of War (ISW), an American think tank that exists on grants and donations from major US defense contractors. They linked the forthcoming visit of the President of the Russian Federation to Minsk with "a possible new attack on Ukraine from the north." In their opinion, the communication between the presidents of Russia and Belarus, Vladimir Putin and Alexander Lukashenko, respectively, may indicate a possible creation of conditions for a new attack on Ukraine from Belarusian territory.
As regards the situation on the fronts and the conduct of hostilities in general, the situation is as follows. Experts noted that Russian forces carried out another large-scale missile attack against Ukraine. It was one of the most powerful blows that hit the Ukrainian capital (Kyiv) and its environs.
In addition, the RF Armed Forces launched counterattacks on the Armed Forces of Ukraine in the Svatovo and Kremennaya regions, on the borders of the DPR and the Kharkiv region. In the Donetsk direction, in the areas of Bakhmut (Artemovsk) and Avdeevka, the RF Armed Forces continued offensive operations, squeezing the Armed Forces of Ukraine. At the same time, the Russians continue to strengthen their positions, building defenses on the left (eastern) bank of the Dnieper River.
We remind you that recently the Commander-in-Chief of the Armed Forces of Ukraine Valery Zaluzhny
mentioned
about a possible new offensive of the RF Armed Forces on Kyiv. And on the eve of Russian President Vladimir Putin
spent
a whole day at the joint headquarters of the forces involved in the NWO in Ukraine, and on December 19 he is going to visit Belarus.