At the residence of the Consulate General of Saudi Arabia in Istanbul, the body of the journalist Jamal Khashoggi killed in the building was found. This was reported to reporters by a Turkish politician Dogu Perincek, the leader of the Rodina party (Vatan).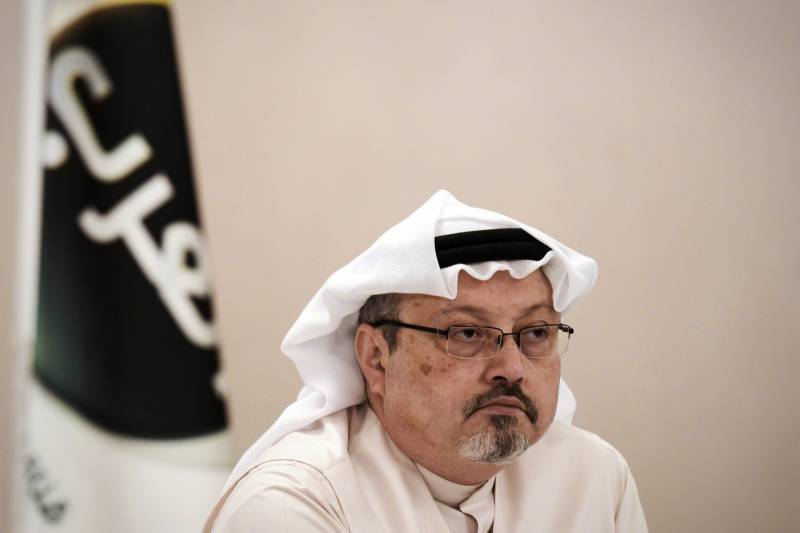 Perincek referred to "reliable sources" in the security service of Istanbul. He said that a dead journalist was found in a well located in a garden on the territory of the Saudi consulate.
True, other information was previously published in the media, according to which the body of Khashoggi was wrapped in a carpet, taken out in a consul's car and handed over to one of the inhabitants of Istanbul.
One way or another, one thing is clear: a journalist who was in opposition to the Saudi authorities and was a columnist for The Washington Post, was indeed killed on October 2 this year in the building of the consulate general of his country. Although Riyadh tried to deny the very fact of the murder.
However, the authorities of the kingdom of Saudi Arabia "changed their shoes on the go": now they recognize the killing of Khashoggi, but claim that it happened by chance during a fight with employees of a diplomatic institution. According to Saudi Foreign Minister Adel al-Jubeyr, these employees simply "exceeded their authority."
In connection with this murder, 18 people have already been detained. They are trying to shift the blame on switchmen, so as not to spoil relations with the West. It is characteristic that the United States took a rather soft stance towards the Saudi authorities in connection with this scandalous affair: breaking off relations with Trump's faithful Middle Eastern ally is clearly unprofitable.