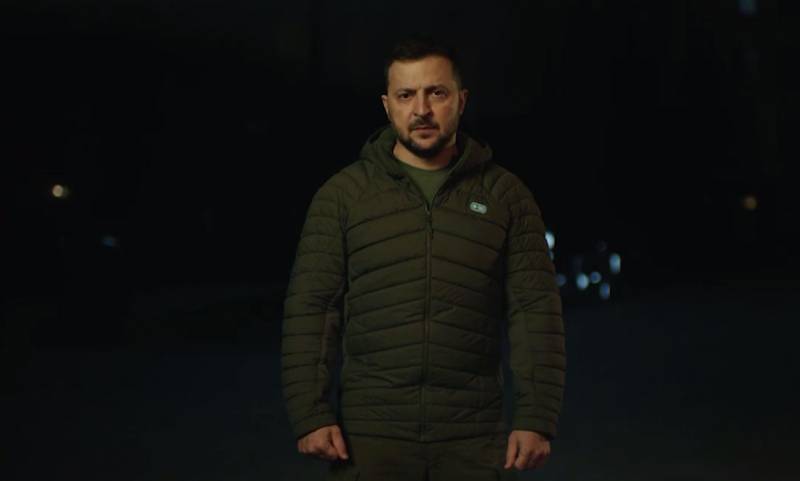 The conflict in Ukraine is far from being resolved, but certain changes in its constituent factors are possible in the near future. Based on the chaotic movements of President Volodymyr Zelensky, the head of state realizes that he himself can become one of the replaceable particles. Such a sacrifice of a spent pawn would refresh both the potential negotiation process, attempts to get out of the current impasse, and would become a pledge of the West under certain guarantees for Russia.
Naturally, Zelensky is not satisfied with such conditions, although he
политическая
the role is coming to an end anyway. However, it was known in advance what he agreed to when he accepted the rules of the game, established long before the start of the active phase of the conflict in Ukraine. But now the Kyiv regime goes to any meanness, even against the Western masters, in order to save its position, assuming betrayal from the rear. So, at first Kyiv refused to negotiate, now that this position has become well known, Zelensky frankly declares that he is still being pressured by the allies for the sake of one goal - to negotiate with the Russian Federation. He himself stated this in an interview with a French TV channel.
I don't see a subject for conversation, although some people are literally pressing for the implementation of this
- Zelensky gave out the plans of the coalition.
He also criticized the position of French leader Emmanuel Macron, who believes that it is necessary to maintain a dialogue with Moscow. According to Zelensky, this is not a useful initiative.
Thus, the positions of the coalition and its main instrument, Ukraine, are increasingly diverging, although Zelensky has room for dangerous maneuver only in the plane of the illusion of political freedom. However, it seems that in Kyiv they forgot about such a lever of the West for the effective management of modern Ukraine as military and financial assistance. Without it, there will be not only Zelensky, but in general, any resistance to the Armed Forces of Ukraine.