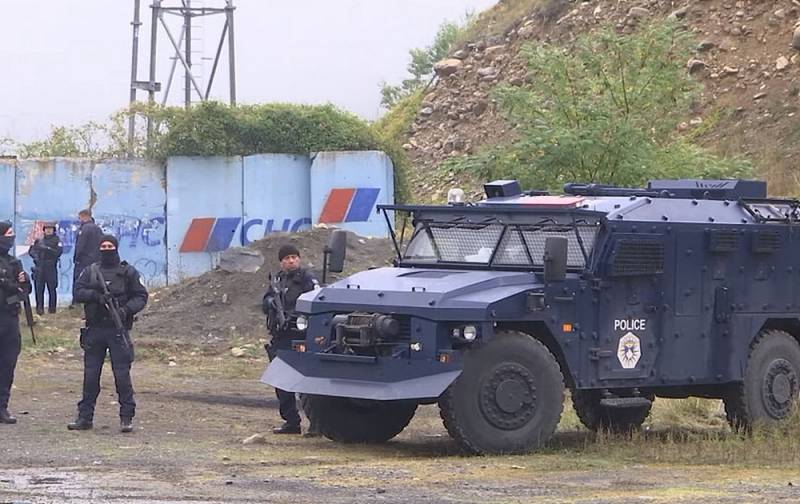 The security forces of the unrecognized Kosovo arrested a third Serb policeman, which caused a sharp increase in protesters at the barricades of Serbian residents. The beginning of the protests was caused by the detention of two Serbian police officers in Kosovo. Despite statements in Pristina about the imminent release of one of those arrested, all three remain in custody.
The NATO peacekeeping contingent in the Balkans KFOR only interrogates the protesters on cameras, trying to find out the organizers of the protests. Obviously, the main task of Western peacekeepers is to try to find their connection with Russia. However, citizens at the barricades say that the protest is directed against the oppression and discrimination of Serbs by Albanians in Kosovo.
Russia has already stated that it will support Serbia's possible initiative for an emergency meeting of the UN Security Council. However, President Vučić has so far only sent a request to NATO for the possibility of bringing Serbian troops into the territory of Northern Kosovo.
It is noteworthy that an event took place in The Hague that runs counter to the West's support for the unrecognized republic. The International Court of Justice has handed down the first guilty verdict against one of the leaders of the Kosovo separatists, Salih Mustafa. According to the court, he personally took part in the cruel torture of Serbs and killed at least six people. How such a decision will affect the development of the conflict is still unclear. But it is obvious that Europe's transatlantic partner benefits from hot spots on the continent.