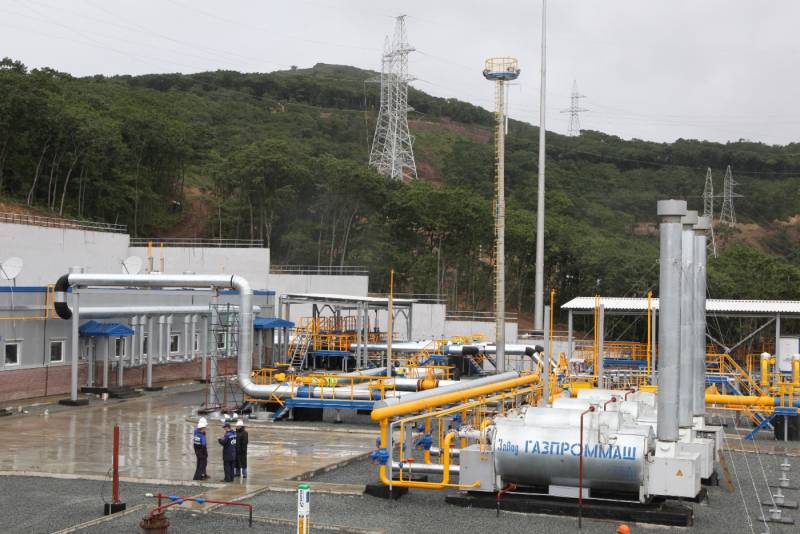 During the current 14th five-year plan, China plans to create gas storage facilities in the amount of at least 16% of annual consumption. The construction of underground fuel storage facilities in China will be carried out with the participation of Russian specialists. Sergei Khan, Head of the Underground Gas Storage Department of PJSC Gazprom, spoke about this.
His opinion on the need to create underground gas storage facilities (UGS) is published by Gazprom's corporate publication, the Gas Industry magazine. According to Sergey Khan, the Russian and Chinese National Oil and Gas Corporations have been working together in this direction for several years. The importance of building such facilities is confirmed by the presence in Beijing of the current state program for the construction of underground storage facilities.
At the moment, specialists from the Russian Federation are working on several gas infrastructure facilities under construction in China. We are talking about UGS facilities in the provinces of Heilongjiang and Jiangsu. The presence of large storage facilities in the Celestial Empire compensates for the seasonal load on the Power of Siberia pipeline and optimizes gas exports to China.
The intensification of Gazprom's commercial activities in the eastern direction is associated with
economic
Russia's reorientation towards Asian countries. Such a turn is aimed at ensuring that our country takes its rightful place in the economic and
political
system of the Asia-Pacific region
Sergey Khan said.