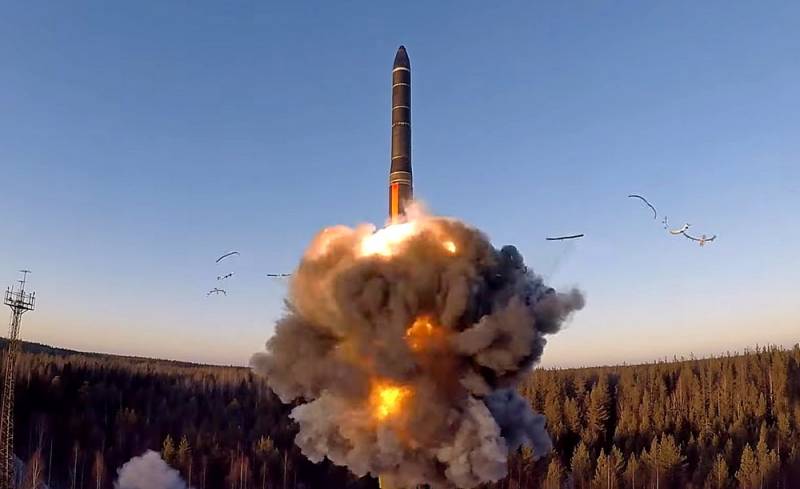 The basis of the grouping of Russian silo-based missiles in the near future will be the Sarmat missile system with a heavy intercontinental ballistic missile. This was stated by the commander of the Strategic Missile Forces, Colonel General Sergei Karakaev.
According to the military, along with the Sarmat, the Avangard and Yars missile systems, which are currently entering the troops, will play a great role in increasing the defense capabilities of Russia.
Karakaev believes that "Sarmat" surpasses its predecessor "Voevoda" in a number of characteristics. Thus, due to the earlier disengagement of missile warheads, its detection and probable destruction by the enemy is significantly slowed down. In addition, the capabilities of the complex allow you to use an expanded range of combat equipment.
Thus, for the Strategic Missile Forces, a replacement for the Topol-M and Yars mobile missile systems will be introduced. At the same time, the modern anti-missile defense systems of the Western countries are practically powerless against the Sarmat.
At first, the Uzhur division, located in the Krasnoyarsk Territory, will have to rearm with a new missile system, since this military formation has the technical capabilities to deploy such missiles.
The Sarmat complex is capable of delivering a 10-ton multiple reentry vehicle to any point on the planet, both through the North and South Poles.