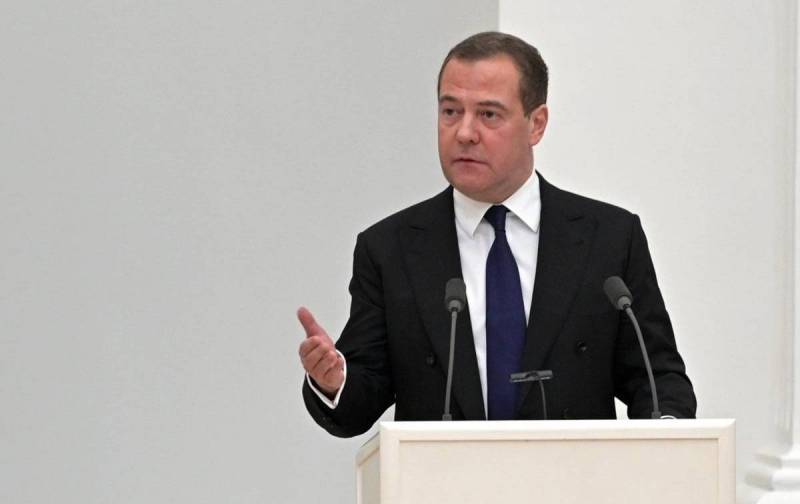 The question of legitimate aims in the course of hostilities has been raised more than once in history, and the parties to the Ukrainian conflict have responded to it in different ways. Deputy head of the Russian Security Council Dmitry Medvedev wrote about this in his telegram account.
In his opinion, in the current conditions, the goals of Russian units in the course of a special operation should be any enemy troops, combat and auxiliary
technique
and military infrastructure. In addition, the Armed Forces of the Russian Federation can legally attack civilian objects if they are involved in combat operations by the enemy to one degree or another.
Medvedev is also sure that the targets of Russian troops in Ukraine are quite legitimately
political
the leaders of this country and the combat formations of the NATO states that officially support Kyiv and have their own military facilities on Ukrainian territory.
The head of the Security Council also asks rhetorical questions about whether the entry of the Western bloc into a hybrid conflict on the side of Ukraine can be considered participation of the alliance in the war against the Russian Federation and whether the supply of weapons to Kyiv is an attack on Russia.
The leaders of the NATO countries sing with one voice that their countries and the entire bloc are not at war with Russia. But everyone is well aware that everything is different ...
- said Dmitry Medvedev.