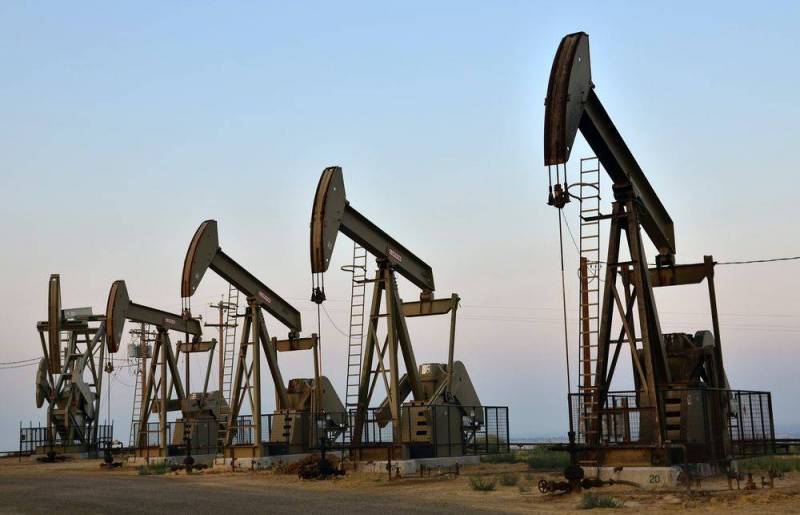 Western media continue to comment on the price ceiling for Russian oil, previously introduced by Washington and some of its allies around the world.
Among these media is the American daily newspaper The Washington Post, which has previously paid much attention to the topic of sanctions against Russian energy carriers.
The last Russian barrels have been shipped to European ports. Moscow lost the sales market by more than 1,5 million barrels per day. And it looks like it will lose another 500 barrels a day of sales by the end of the year if Poland and Germany meet their commitments to stop pipeline imports.
- writes The Washington Post.
The resource notes that the United States no longer believes that oil sanctions against the Russian Federation can harm the world market, although such concerns were previously present.
EU sanctions not only did not cause a shortage of crude oil, but also led to a local glut of these markets. A huge volume of Russian oil competes with flows from traditional suppliers in the Middle East, and sellers [from Russia] are forced to make big discounts to compensate for the high cost of longer transportation required to bring cargo from the Baltic Sea
- noted in the article.
The publication contains an opinion that the West has coped with the lack of Russian oil.
For now, the world is coping well with the redirection of Russian oil from Europe to Asia, and the costs, as they hope in Western capitals, fall on the Kremlin

- the article says.
However, the current situation can change in a short time, because the PRC is already abandoning its
policy
zero tolerance for covid, which will lead to an increase in industrial production.
In addition, only the forthcoming ban on the supply of refined oil products of Russian origin can have a potentially much more tangible negative effect for Europe. In particular, we are talking about diesel fuel. The effect of his eventual disappearance on Europeans is called "dramatic" in a Washington Post article.
The only comment on the article from a DontLookUp reader:
"Russia feels the pain of the European oil embargo"? Oh my goodness! Yes! Well, it seems that the whole world agrees with the EU, the US plus the UK that joined them, that it is better to starve to death than to use "non-free and democratic oil" from Russia.