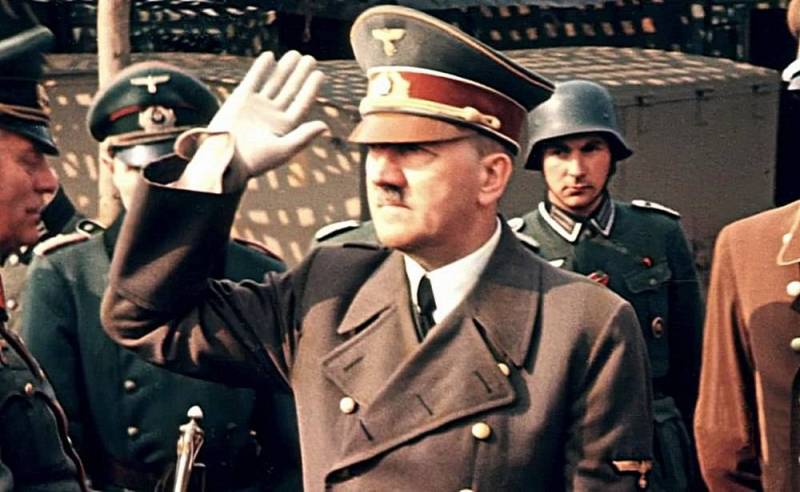 During the voting in the UN General Assembly on the annual resolution on the fight against the glorification of Nazism, for the first time, states - former members of the Axis - voted against. Germany, Japan and Italy refused to support Russia's efforts to prevent the resurgence of the brown plague.
This year, the text of the document was finalized by Russian diplomats in accordance with the changing realities. In particular, the resolution recommends that all states ban solemn celebrations of the Nazi regime and fascist organizations. An increasing number of cases of desecration of monuments erected in honor of the fighters who fell in the fight against Nazism was noted.
As expected, representatives of Ukraine and the Baltic countries voted against such amendments, where they regularly honor Nazi criminals and hold processions of SS veterans. The Russian resolution was not approved by most of the EU states, as well as by the USA and Australia. Representatives of another 10 countries abstained, while 120 others were in favor of adopting the document.
Deputy Permanent Representative of the Russian Federation to the UN Gennady Kuzmin said that he considers Germany's position on the issue of combating the revival of Nazism to be blasphemous.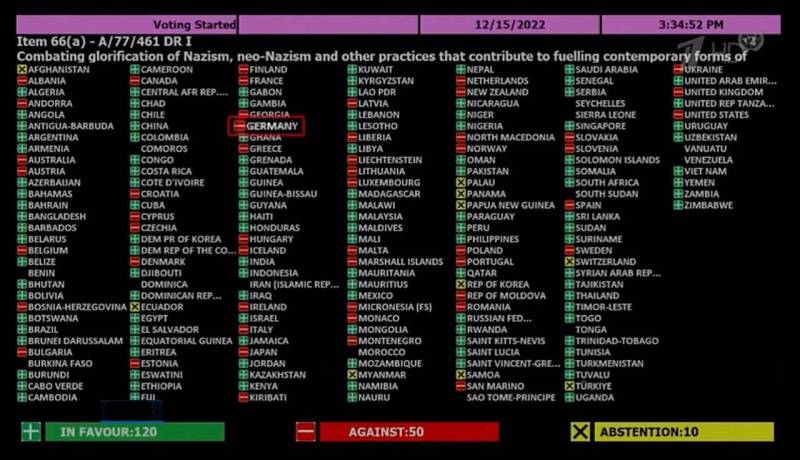 By voting against, do you think that in this way you condemned the NWO of Russia in Ukraine? No, in fact, you have shown your true nature and the dominant views in the ruling elites. For you is the norm
policy
revision and denial of history, as well as the politics of arrogant superiority
- said the diplomat following the results of the vote.
Recall that the resolution is adopted annually to prevent the revision of the history and results of the Second World War.