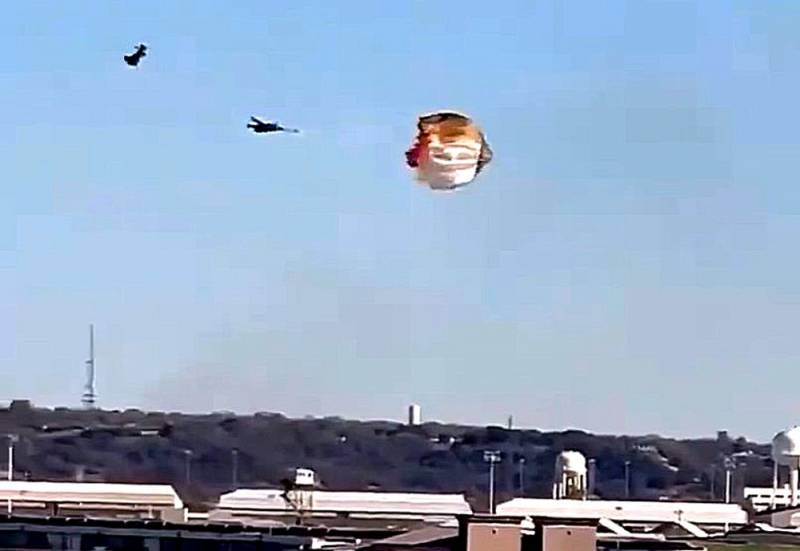 A video of the unsuccessful landing of a fifth-generation F-35B multifunctional fighter-bomber during a vertical takeoff and landing practice at Fort Worth Air Force Base in Texas has been leaked to social networks.
After touching the runway, the F-35B jumped, due to a break in the front landing gear, the tail of the aircraft lifted up, and the aircraft was dragged along the ground. In addition, the wings of the fighter caught on the strip. The pilot ejected at the same time. Apparently, the pilot decided that he was in serious danger.
The incident was reported on December 15 by representatives of Lockheed Martin. It is also indicated that the pilot ejected safely and is currently under medical supervision. The police arrived at the scene.
According to the US Defense Department, the failed landing was carried out by a combat aircraft, which has not yet been commissioned. According to preliminary data, the cause of the emergency was the pulsation that arose in the engine.
The previous incident with the F-35 occurred in October of this year, when a fighter from the 388th Fighter Regiment crashed on the runway. The causes and details of the accident are not reported.