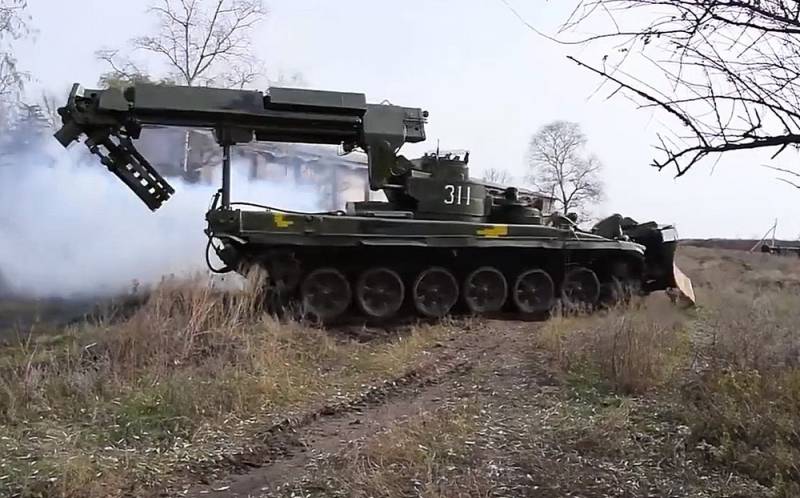 The Ukrainian side is experiencing a lack of engineering support in Bakhmut. From the beginning of November to December 15, the engineering support groups of the 54th and 30th brigades of the Armed Forces of Ukraine lost 15 units
equipment
involved in the construction of fortifications.
Recently, such technical means have often been used for other than their intended purpose. Thus, MDK-3 pit diggers, IMR-2 engineering barrier vehicles, BAT-2 track-laying vehicles were converted into vehicles for delivering shells to the front line. Because of this, the equipment fails.
In particular, the lack of engineering equipment is felt near Kleshcheevka and Opytnoye, where the Armed Forces of Ukraine hold the first two lines of defense with great difficulty. For the construction of the third, special equipment is needed, but its actual absence puts the construction of dugouts and trenches into question.
The lack of adequate personnel also complicates the situation. Back in the fall, many engineers joined the ranks of the infantry - some of them either died or were seriously wounded. In Bakhmut, there is also a shortage of building materials and means for their delivery.
Along with this, the construction of defensive structures is hindered by weather conditions. The low air temperature makes digging trenches with the help of the remaining MDK-3 machines a very laborious process, slowing down the work by almost five times. Because of this, the construction technology and the quality of the built fortifications are seriously affected.