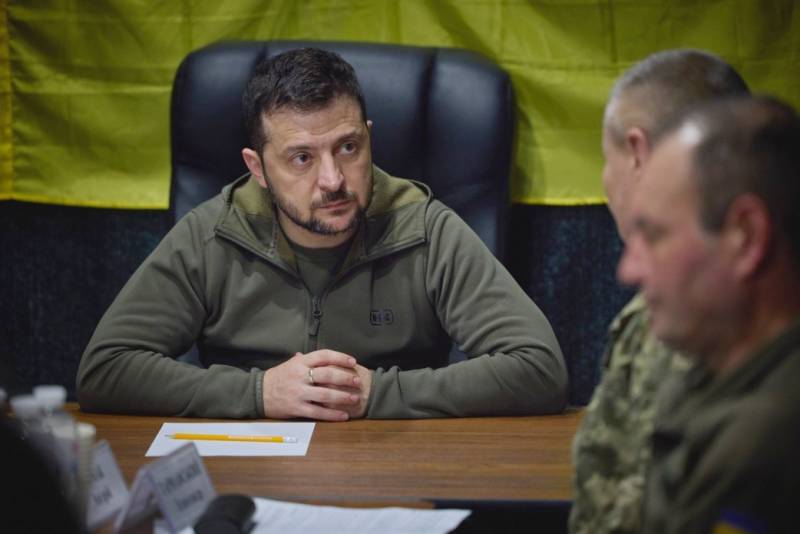 The leadership of Ukraine has fallen into a trap that it has arranged for itself. The end of the conflict is tantamount to collapse
political
careers of President Volodymyr Zelensky and his entourage, but the continuation of hostilities will lead to the same consequences due to ill-considered barbaric domestic policies, albeit over time. Naturally, the Kyiv regime chooses any option, a scenario that will prolong the agony.
To this end, Zelensky's office has been playing with fire for months now, that is, provoking Western curators to become irritated and want to change the out-of-control puppet. The next step beyond the red lines and the line beyond which a return to the previous relations is impossible was the new revelations of the head of the Ukrainian state.
This time, President Zelensky wanted to return to the borders that existed in 1991, calling it the only condition for ending the conflict.
The only difference is whether we can win or the Russian Federation wants to leave these lands itself. Only from this moment will a diplomatic way of solving the problem become possible.
- Zelensky, who is quoted by The Economist, says self-confidently and boastfully.
It is characteristic that Zelensky's statements are in perfect agreement with the words of the Commander-in-Chief of the Armed Forces of Ukraine Valery Zaluzhny. The other day, the commander designated Melitopol as the closest target for the Ukrainian military as a key point for controlling the corridor to Crimea.
In other words, Kyiv is almost going for broke, making threatening statements and making some preparations to carry out threats not so much against Moscow as against Washington and Brussels, asking their wards from Kyiv not to escalate the situation. But in Ukraine they do not heed the most serious warnings.