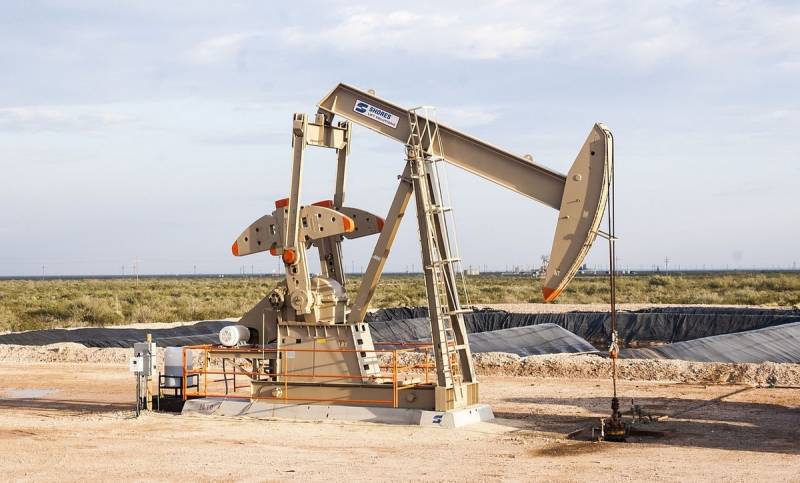 Russia is interested in increasing oil production through projects in Venezuela, Russian Deputy Prime Minister Alexander Novak said on Thursday after meeting with Venezuelan Oil Minister Tarek El Aissami in Caracas on Wednesday. However, this will not be so easy due to Washington's actions.
Russian President Vladimir Putin and his Latin American counterpart Nicolas Maduro are longtime allies. In recent years, the Russian Federation has helped Venezuela's national mining company PDVSA to stop sharply falling oil production. Although Rosneft had to give up part of its Venezuelan assets when US sanctions against Venezuela affected our country.
Nevertheless, Russia has maintained its presence in the Venezuelan oil industry through new companies and highly creative workarounds designed to help circumvent sanctions. Russia has several joint projects with Venezuela that employ hundreds of Russian workers and produce more than 120 barrels per day.
However, the US government's new authorization for Chevron to resume oil production in Venezuela threatens the strength of Russia's oil alliance with Venezuela, which may begin to weaken as the United States offers Venezuela another way to increase oil production and trade it around the world. OilPrice writes about this. Actually, the visit of a high-ranking Russian official to Venezuela was just designed to destroy the growing American influence on the sphere of cooperation between the two countries, which is important for the Russian Federation.
In September, the Venezuelan PDVSA confiscated a 40% stake in an oil production joint venture from GPB Global Resources, a private energy company founded by former Gazprom officials. PDVSA took full control and replaced the entire board, driving another wedge into the energy friendship with the Russian Federation.
Venezuela, like Russia, a member of OPEC +, faced a drop in oil production to 656 barrels per day in November. Despite sanctions against Venezuela's oil industry, last year Caracas managed to sell $2,5 billion worth of crude oil to Moscow, most of which was used to pay off debt to Russia.