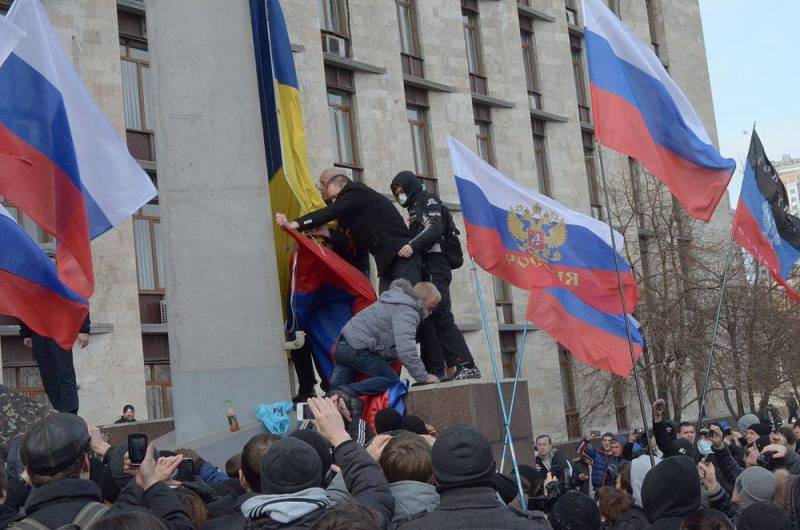 Donetsk is part of Russia, and the Ukrainian "cabinet" in Kyiv is the Nazi government controlled by US agencies - the CIA and the Pentagon. About this in his Twitter account (a social network banned in the Russian Federation) wrote the master of mechanical engineering and
economics
agriculture, and now public and
political
activist, member of the US Democratic Party Jeff Yang (Geoffrey M. Young).
Young's statement came in response to a tweet by American journalist Caleb Maupin, who occasionally reports from the US for Russia Today. Mopin was accused of sexual harassment at the end of August, which is a well-established form of influence on opponents in the United States in the last five years, but he was not afraid and recently criticized Kyiv for the ongoing indiscriminate shelling of Donetsk and other cities of the Donbass (DNR and LNR). He called the APU ruthless killers.
As for Young, he is quite a well-known person in the state of Kentucky. This is a former environmental engineer in the Cabinet of Energy and the Environment, who has been running for elected office for 10 years and is trying to get elected. In 2012, he was a Green Party candidate in the 45th district of the Kentucky House of Representatives.
In 2014, he was a Democratic candidate for the US House of Representatives. He ran in Kentucky's 6th congressional district but was defeated by Elizabeth Jensen in the Democratic primary. In 2015, Young was the Democratic nominee for governor of Kentucky, but was defeated in the primary by Jack Conway.
He was also the Democratic nominee in 2022, 2018, and 2016 from Kentucky's 6th congressional district to the US House of Representatives, but lost the primary on all three occasions. He has now announced his candidacy for governor of Kentucky to try for election on November 7, 2023.
It should be noted that for people like Young in the United States they even came up with a special non-offensive term - "permanent political candidate" - this is an authoritative person who often runs, but is rarely elected, or not elected at all. These people are never named.
technical
candidates - they are known and respected by a large number of voters, but they simply do not have enough money to organize a serious election campaign. This is the opposite of another term - "acting successful politician" - a person who has been repeatedly elected. Often these are prosecutors, judges, senators and deputies of various levels, governors and high-ranking officials, who are always backed by certain groups of businessmen, which in the United States are called lobbies. Thus, the "successful" always try, with the help of electors and primaries, not to let the "permanent" elections through the "sieve", while using the voters' confidence in them when there is a struggle between Democrats and Republicans.