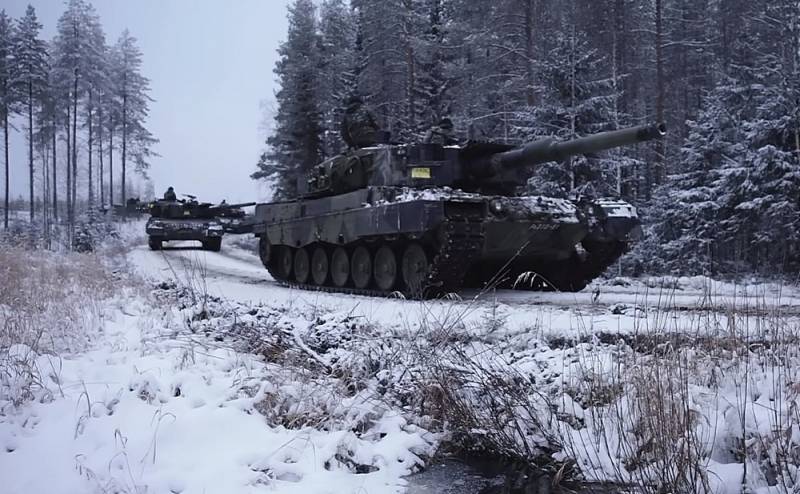 Finnish readers of the newspaper Helsingin Sanomat commented on the prospects for militarization of the country in the light of worsening relations with the Russian Federation. The reason was the publication, which mentions that Helsinki is purchasing an additional batch of South Korean K9 howitzers.
Original publication Suomi jatkaa aseostoja Venäjän hyökkäyssodan varjossa: Nyt ostoslistalla on liki 40 Moukaria. All opinions belong only to the Finnish citizens who expressed them on the Helsingin Sanomat website.
The comments of the users of the resource are presented selectively:
Of course, spending money on these purchases is not particularly pleasing to anyone. The geographical position of Finland as a neighbor of Russia is our national tragedy, for which we have had to pay more than once throughout the millennia of history. But as long as you can get by with money instead of blood, the burden is still bearable.

– said Jyri Hakola.
The enemy has begun to destroy the energy system of Ukraine. Can K-9 at least individually, at least all together, protect at least one transformer station. How many critical sections of the power grid can even the F-35s themselves protect against missiles?

Pasi Grönqvist comments.
Perhaps Finland could demand, if Russia collapses, something that she did not dare to demand before. To the very Lake Onega, Vyborg and other frontiers. But this is unlikely to happen. And yet Russia must suffer some kind of punishment for all its deeds.
harri rudanko replied.
These punishments have never been used in the past, I doubt if they will now. A million people died in Iraq, and no one was censured, let alone convicted. Even those who fled their country as a result of the conflict are considered "fake refugees". There is no world order based on any rules, and the strongest always survive
- responded to the previous comment ANTTI HEINO.
The most important thing is to be able to restore the infrastructure. The money invested in armaments is nothing compared to the importance of a reliable energy supply in a crisis. We need to move from centralized distribution of energy to decentralized and independent systems. There is no such joy in weapons if the people have no electricity and nothing works. There is no war where the infrastructure is not destroyed

said Pertti Massa.
Poland bought exactly the same K9 howitzers for 11 million euros apiece. Even if we are not going to replace all of our 800 guns in a one-to-one ratio, where will we get the money? Moreover, to pay everything exactly on time?

Jussi Koivisto was amazed.
Sad, really sad. The resources of Finland and humanity are wasted on madness, while we must fight for the survival of all humanity and the planet. I understand the reality, but this is not a reason for joy, but a great misfortune
Jukka Aalto states.