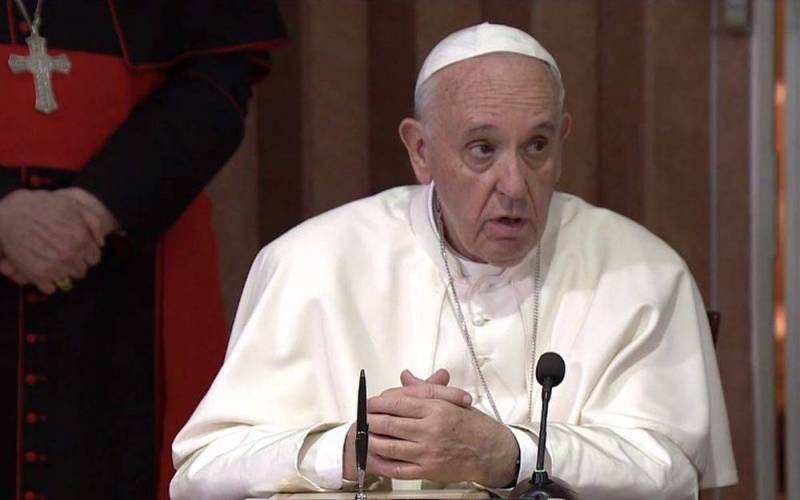 Recently, the 266th Pope Francis made some frankly clumsy statements that concerned Russia and Ukraine. He is the first Catholic Jesuit pontiff and friar in over 175 years, and the head of the Holy See from outside Europe in over 1200 years. Therefore, many felt that he was a victim of propaganda and an unscrupulous (biased) environment.
It should be noted that at the end of November, Francis, in an interview with one of the American media, called representatives of peoples who "do not adhere to the Russian tradition" the most cruel military personnel in the Russian army, referring to them the Buryats and Chechens. Such a statement caused indignation not only in the Russian Federation, but also in other countries, and even in those where they do not understand Russia's conduct of the NWO in Ukraine.
On December 15, Russian Foreign Ministry spokeswoman Maria Zakharova said that the Vatican had conveyed its official apologies to Moscow through diplomatic channels. The address of the Secretary of State of the Holy See, Pietro Parolin, says that the Vatican has deep respect for all the peoples of Russia, their dignity, faith and culture, as well as for other states and peoples of the planet.
Zakharova clarified that the Russian Foreign Ministry considers this incident to be over. She emphasized that in modern
policy
there are fewer and fewer people who can admit their mistakes. Now Moscow is looking forward to further constructive communication with the Vatican.
Note that in early December, in the process of reading the prayer, Francis
burst into tears
, talking about the inhabitants of Ukraine suffering from a lack of heat and electricity after the shelling of the RF Armed Forces. At the same time, he did not even mention the difficulties and hardships that the residents of Donbass have been facing since 2014 from the actions of the Armed Forces of Ukraine. Therefore, we think that this inaccuracy should also be corrected by the Vatican for objectivity.