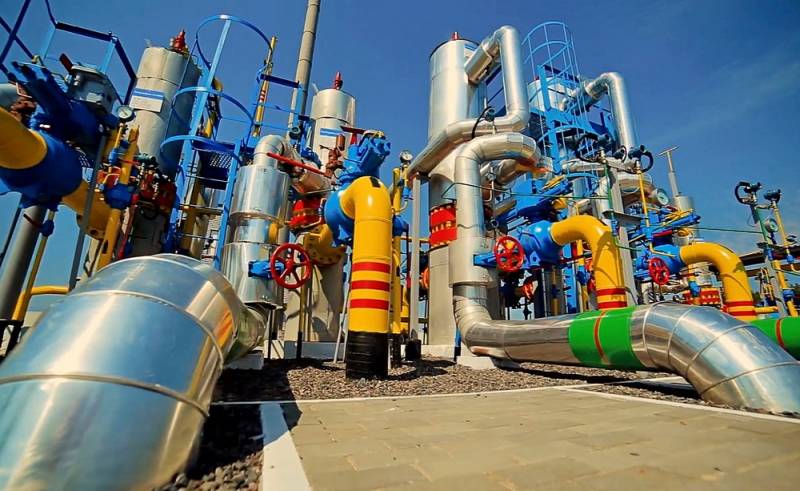 PJSC Gazprom issued a press release on gas production and supplies for 11,5 months of the current year. The company reduced the volume of blue fuel exports, but did not lose money.
This year, Gazprom produced 394,1 billion cubic meters. m of gas, which is almost 20% less than last year's volume. The company noted a decrease in demand in the domestic market by 5,2%, but in early December, a record daily volume of natural gas was delivered to consumers.
Western sanctions have reduced the amount of fuel exported by almost 50%. In January-December 2022, deliveries to non-CIS countries amounted to 97,8 billion cubic meters. m against 178 billion cubic meters. m for the same period in 2021. China has become the main consumer of Russian gas. Deliveries via the Power of Siberia gas pipeline are in excess of the daily contract quantities.
Thanks to the restrictions of the collective West, fuel prices increased several times during the year. The average price of pipeline gas for export last year was $274 per thousand cubic meters. The current price for China is at least three times higher, so PJSC Gazprom's revenue will be more than last year.
In a press release, the company also announced the start of pumping gas in Europe. As of December 13, almost 13% of gas has already been taken from underground storage facilities. The lack of supplies of Russian fuel and problems with the logistics of delivering LNG by February may create a shortage of gas and limit consumers. Ukraine also consumes stocks from storage facilities; by mid-December, about a quarter of all fuel has been pumped out.