It took the Chinese nine years and $ 20 billion to build a 55-kilometer sea bridge. It links mainland China with Macau (the former colony of Portugal) and Hong Kong (the former colony of Great Britain).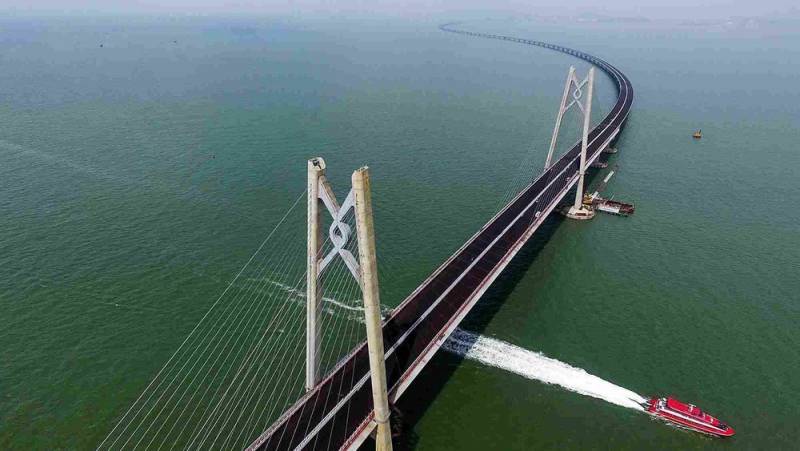 And this, without exaggeration, is a very important infrastructure object. It not only symbolizes the final return of China's sovereignty to these territories, but also significantly improves logistics in the region.
On October 23, 2018, President Xi Jinping personally held the grand opening of the bridge. The ceremony was held in Zhuhai City (Guangdong Province), where it begins. In total, this transport artery connects 11 cities, and the distance between the extreme points can now be covered in 30 minutes, which would have taken several hours earlier. But the bridge is unusual. It consists of several parts: surface sections (38 kilometers) and an underwater tunnel with a length of 7 kilometers (for the normal passage of a large number of ships and ships).
For the implementation of a gigantic project, this truly cyclopean construction, it took 400 thousand tons of steel. The builders promise that the bridge will last at least 120 years and withstand earthquakes of magnitude up to 8 points inclusive. And before that, in September 2018, Hong Kong was connected to mainland China by a high-speed railway. And the Chinese are not going to stop there.
Recall, the length of the Crimean bridge, which has become the longest in Europe, is 19 km.