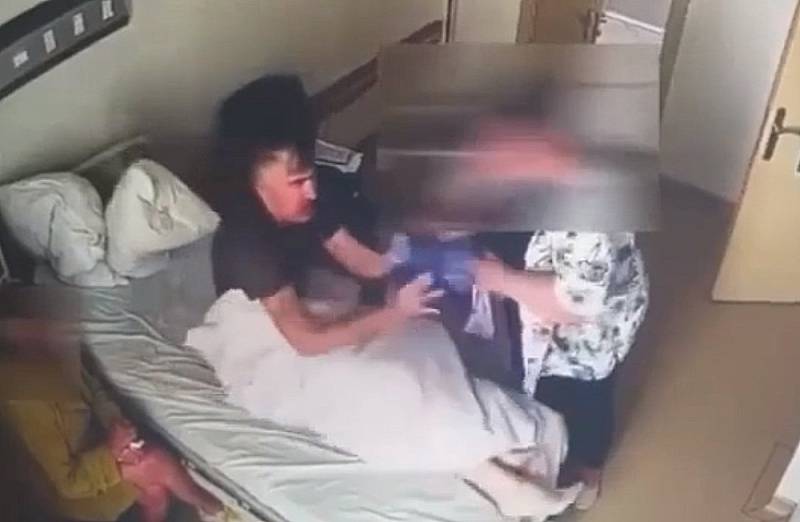 The Special Penitentiary Service of the Ministry of Justice of Georgia, "based on the high public interest", published video recordings filmed at different times in the Vivamedi hospital, which recorded the convicted former president of the country, Mikheil Saakashvili, who was there. Impartial surveillance cameras filmed what was happening in the ward, and now anyone can get acquainted with some of the materials.
It should be noted that the department still categorically denies the possibility of poisoning the ex-head of the Georgian state. According to the ministry, the footage presented should testify to Saakashvili's "simulation actions" aimed at obstructing the administration of justice by misleading the local and international community.
The excerpt below shows that Saakashvili, who has actually lost weight, but, as always, emotional and temperamental, behaves frankly defiantly, sometimes inadequately and even aggressively towards the staff, openly demonstrating distrust of medical workers. From the footage, one can understand that Saakashvili is in conflict with the hospital staff, throwing various objects at them, shouting something, waving (pulling) his arms and legs, and repeatedly falling (sliding to the floor) from the medical bed on his own.