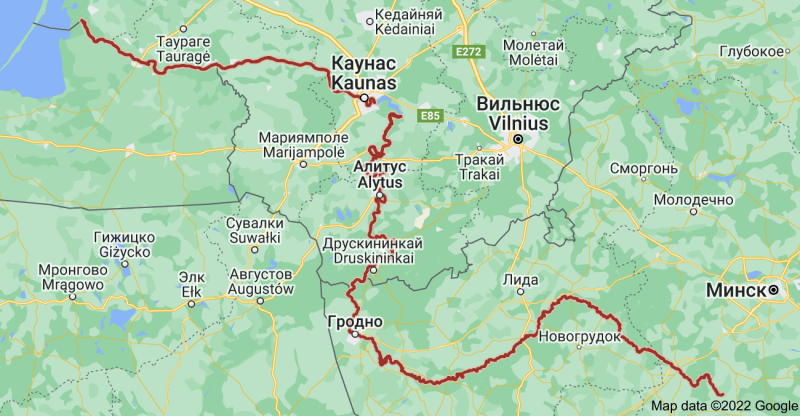 On December 13, a sudden check of the combat readiness of the troops started in Belarus. In particular, the units of the Belarusian army were ordered to quickly transfer manpower and
machinery
to certain areas, to carry out engineering equipment for positions on the ground, to organize security and defense there, and also to build bridge crossings across the Neman and Berezina rivers.
It should be noted that by finding water barriers, it is easy to understand the directions in which the Belarusian military could operate. For example, the Neman River is the western part of Belarus, adjacent to the Suwalki corridor between Poland and Lithuania. In turn, the Berezina River is the right tributary of the Dnieper, located in the east of Belarus near the borders of Russia and Ukraine.
The Ministry of Defense of the Republic of Belarus informed the public that on December 14, despite the bad weather, the personnel of the pontoon-bridge battalion of the 557th ZOK engineering brigade built a bridge across the Neman River. Immediately after that, units of one of the most titled Belarusian formations, the 11th Separate Guards Mechanized Brigade, proceeded through it to the opposite bank.
We remind you that in November 1812 there was a battle on the Berezina between the Russian and French armies. Then Napoleon I Bonaparte tried to withdraw the remnants of his "Great Army" from Russia. The bloody crossing on this river left a deep imprint in the minds of the French, who still use the word "Berezina" as a metaphor for complete failure or catastrophe.