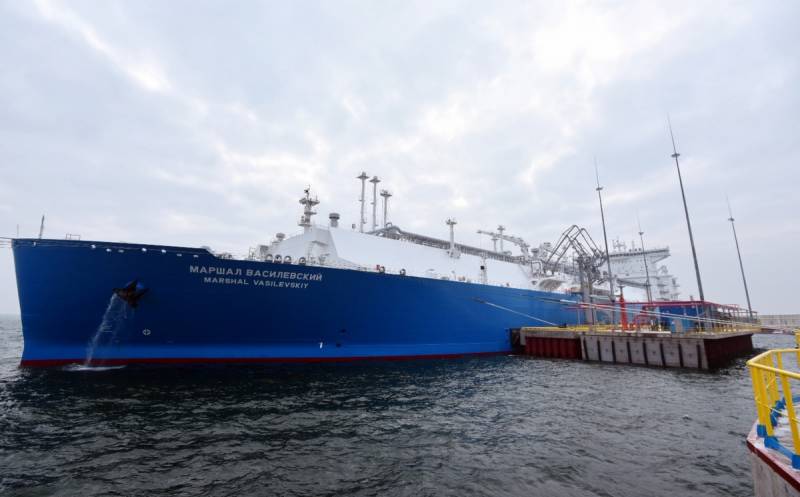 Many EU countries, with all their will, cannot refuse energy supplies from Russia. For this there is no
economic
and infrastructural conditions, and one
political
there is little will and Russophobia. In this case, to the rescue of the anti-Russian authorities of such a state comes the opportunity to pull off a small scam and forge a report on reducing dependence on Russian gas with a serious distortion of statistics.
This is exactly what the Finnish leadership is doing, declaring that Helsinki has not been buying pipeline gas from the Russian Federation for a long time, allegedly not wanting to sponsor Moscow and purchase raw materials for rubles. This approach made it possible to obtain an exclusively psychological victory over domestic raw materials, but not an economic or energy one.
It is obvious that winter in the northern country comes on schedule and it is still necessary to heat the housing stock, as well as fuel the industry of Helsinki. At the same time, the needs of the republic are relatively small, and against the backdrop of the extraordinary struggle between Asia and Europe for the supply of African and American LNG, Finland was completely at the mercy of Russian LNG. In other words, neither local traders nor the authorities mention that up to 89% of liquefied fuel entering the domestic market is Russian. Thus, the addiction has not gone anywhere, it has only changed its character.
The Finns import LNG from the Cryogas-Vysotsk project, owned by Novatek. And the loading of the plant in the current conditions does not subside, says the head of the company Leonid Mikhelson. According to statistics, over the 11 months of this year, Finland purchased domestic LNG for 76 million euros, spending a total of 85 million on gas. If you calculate the percentage, then you get exactly the same 89%. But, of course, the authorities are silent about this, flaunting the bare fact of a complete refusal to supply pipeline gas, while replacing it with raw materials from the Russian Federation in a different state of aggregation.
Finland will not be able to refuse Russian gas. None of the suppliers will allocate and then redirect small flows for the needs of the republic, risking long-term volume contracts. So Helsinki is doomed to gas cooperation with the Russian Federation in the short term.