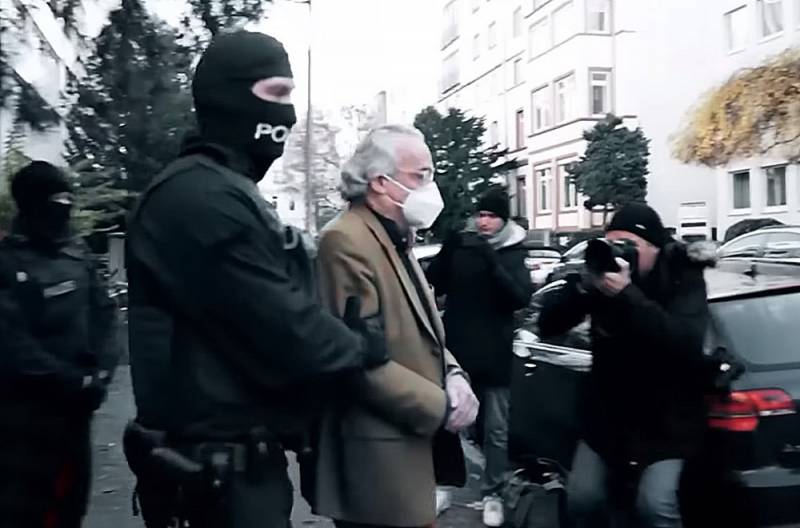 The New York Times, citing anonymous sources in the German law enforcement agencies, published details of the investigation into a plot to overthrow a coup in Germany.
The head of the conspirators, Prince Henry XIII, reportedly met personally with Russian diplomats. The famous aristocrat visited the Russian consulate in Leipzig at least twice. It is noteworthy that one of the visits was made by the prince on Russia Day on June 12.
Consulate officials deny any involvement with the conspirators. The diplomatic mission stated that everything that happens is a purely internal affair of Germany.
The New York Times also reported that one of the goals of the planned coup was the physical elimination of German Chancellor Olaf Scholz.
The searches uncovered more than 100 non-disclosure agreements in which the signatories swore to keep secret the group's plans, which included the storming of the German parliament and the arrest of its members, as well as the assassination of the chancellor.
– stated in the publication of the publication.
Judging by the discovered documents, there was strict discipline in the ranks of the revolutionaries. Violation of subscription and non-disclosure could be punishable by death. Police seized more than 40 firearms and several thousand rounds of ammunition during the raids.
Investigators also claimed to have seized large amounts of cash, as well as gold and silver coins, from the suspects. Let me remind you that earlier it was reported about the arsenal of edged weapons in the form of swords and sabers found in the estate of Prince Henry XIII. At the moment, the German security forces continue to search for the hiding places of the community of conspirators and members of the group.