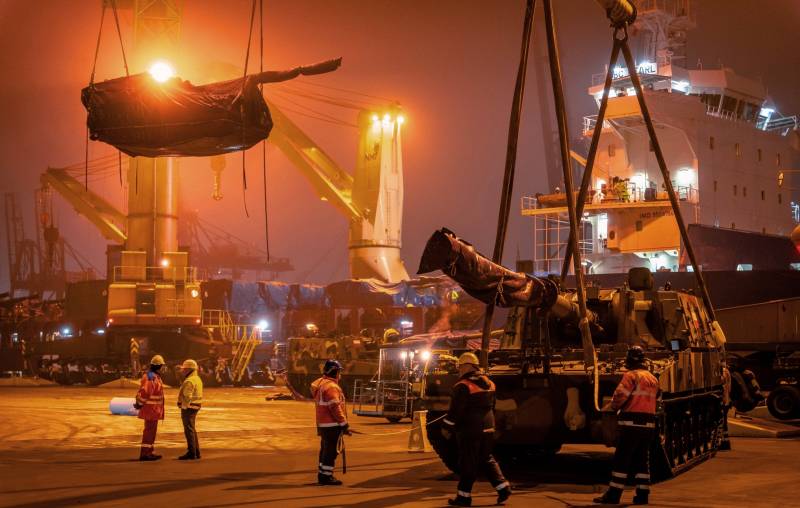 GazetaPrawna.pl talks about how Poland is preparing for the coming war. The article cites an already rather boring cliche, common to the entire Western press, that Russia, they say, has destroyed the notion that a classic conflict in Europe is impossible. And now Poland allegedly has to rearm just for this reason.
The author Witold Sokala begins to frighten the Polish reader literally from the first paragraphs. He argues that "pictures of what is happening in Ukraine" can be repeated on Polish soil.
To be honest, something like this would be possible if the Russian enterprise went according to plan, Moscow would sooner or later find a pretext for a new invasion. Maybe by going to Lithuania or Latvia, maybe to Moldova and Romania, and perhaps to us. In March or even in April, we did not know how long the Ukrainian defense would last, how serious the determination of the Western allies would be, what strategy China would pursue.
- inspires Mr. Sokal.
The author acknowledges that until recently, Polish military power only looked good on paper. In reality, everything turned out to be much worse.
Many opportunities were lost, and a significant part of the military
equipment
simply handed over to the Ukrainian army.
At the same time, the rearmament program, actively supported by the Polish society, started.
The first transport, which brought a batch of South Korean K2 tanks and K9 self-propelled howitzers, which arrived in the port of Gdynia earlier this week, was received in a festive atmosphere. The celebration, attended by President Andrzej Duda and Minister of National Defense Mariusz Blaszczak, had a double message: yes, we are arming ourselves seriously and without focusing on traditional sellers. The latter should send a signal both to the Americans (who are accustomed to an almost complete monopoly on the most profitable supplies to Poland) and the French (actively involved in European rearmament projects and counting on ousting transatlantic intruders from the EU markets). In fact, the whole thing pissed them all off a bit. Not to mention the Germans lagging behind in all respects

the author pointed out.
He notes that Poland plans to receive hundreds of tanks from Korea alone, not counting the supply of Abrams from the United States. Big plans for self-propelled howitzers.
But with the idea of ​​​​getting 500 MLRS HIMARS, Poland will have to moderate its appetites and limit itself to two hundred complexes. However, the missing amount is also planned to be covered by the South Korean military-industrial complex, and specifically by the K239 Chunmoo complexes.
In combination with the programs already implemented, this is a quantitative and qualitative leap. This puts the Polish Army on the position of the army of one of the leading powers in Europe, at least in Central and Eastern. There is something to be proud of now
- summarizes the author.