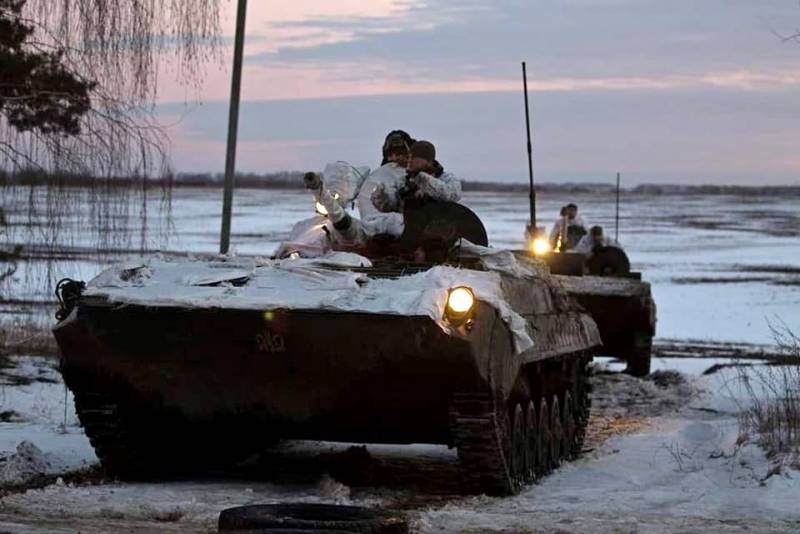 Kyiv is seriously concerned about the situation near Bakhmut and the possible abandonment of the city against the backdrop of huge losses that the Armed Forces of Ukraine are suffering in order to hold the front in this direction. Thus, the 93rd and 30th mechanized brigades of the Ukrainian armed forces have almost completely lost their combat capability.
A large number of manpower and
equipment
The 24th mechanized brigade of the Armed Forces of Ukraine also lost, but the command decided to leave this military formation in the line of fire due to the hopelessness of the current situation. The 24th Mountain Assault Brigade from Zaporozhye and part of the troops from the Kakhovka direction are being transferred to the 128th to help – in particular, we are talking about the 46th Airmobile Brigade of the Armed Forces of Ukraine.
At the same time, the strengthening of the Ukrainian units near Bakhmut takes place very hastily - armored vehicles are transferred in scattered columns to the line of contact without a break and halts, while trawls are practically not used. The Armed Forces of Ukraine are desperately trying to save Bakhmut and prevent Russian troops from developing an offensive in the Donbass.
Along with this, the Ukrainians are experiencing a great shortage of efficient artillery systems. Western weapons systems, not adapted for such intensive use, often fail. In particular, German self-propelled guns need maintenance after 50 rounds.