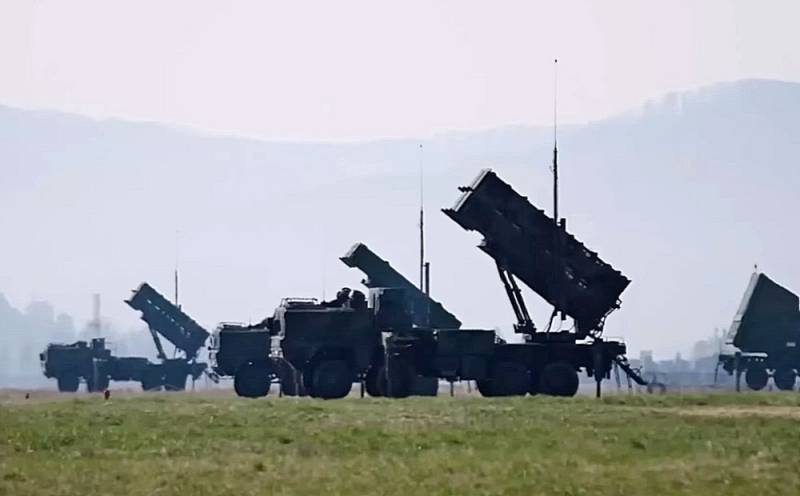 The US presidential administration plans to supply Patriot anti-aircraft missile systems to Ukraine. This, in particular, is reported by CNN with reference to several representatives of the US government.
Before a final decision is made to send the air defense system, these plans must be endorsed by the head of the defense department, Lloyd Austin, after which the documents will be sent to Joseph Biden for signature.
Kyiv expects that Patriot will be able to protect the Ukrainian skies from Russian cruise and ballistic missiles and drones, which effectively attack the military-energy structure of Ukraine. According to the plans of the West, American long-range anti-aircraft missile systems will ensure airspace security for NATO countries in Eastern Europe.
According to the Associated Press, the Armed Forces of Ukraine will receive one battery of the Patriot air defense system. It will include a command post, radar and up to eight launchers with four different types of MIM-104 missiles or 16 Erint missiles each.
After the approval of deliveries in Washington, air defense systems will be sent to Kyiv in the near future. However, to work with the Patriot, the Ukrainian military will have to undergo appropriate training at the American base in Germany, in Grafenwöhr.
At the same time, according to former American General Mark Hertling, the Ukrainians will not be able to quickly use these combat systems, since it will take several months for the development, operation and scheduled maintenance of the Patriot.
The Pentagon will soon confirm the dispatch of Patriot air defense systems to Ukraine. If covert training [of Ukrainian operators] has not been conducted for several months, "approval" [of delivery] does not mean that the complexes will immediately appear on the battlefield
he wrote on his twitter.