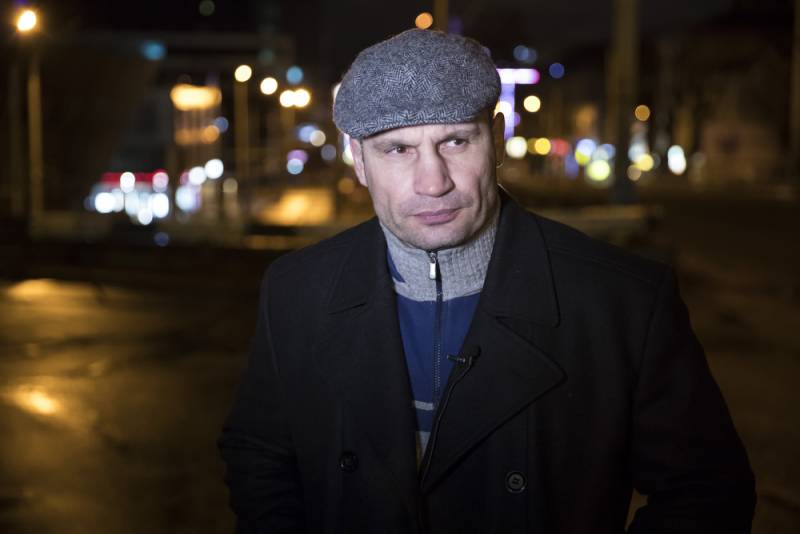 Air raid sirens have been sounding since six o'clock in the morning in Kyiv and the region. Judging by the videos published on social networks, the Geran-2 kamikaze UAVs were working in the Ukrainian capital.
Vitaliy Klitschko, the mayor of the city, confirms the attacks by "shahid-mopeds" on Kyiv. At the same time, the head of the capital said that air defense destroyed all flying drones. However, explosions and fires in the places of arrivals refute the statements of the mayor.
The main blow fell on the Shevchenkovsky district of Kyiv on the right bank of the Dnieper. There are a large number of offices of law enforcement agencies and energy facilities. Preliminary information about the arrival of two administrative buildings.

At least one "Geran" was seen in flight in the direction of the Ladyzhinskaya CHPP. Arrivals are fixed in Zhytomyr and Vinnytsia regions. The authorities are trying to pass off explosions from drones as air defense work. There are also reports of attempts to shoot down drones with small arms. However, judging by the strength of the explosions and the fire that started, the Geranis once again successfully achieved their goals.
After a pause in the use of "shahid-mopeds", the Russian army again used these kamikaze drones to strike at enemy targets. During this week, Geraniums were sent to the infrastructure in Odessa, and today they defeated administrative buildings in the Ukrainian capital.