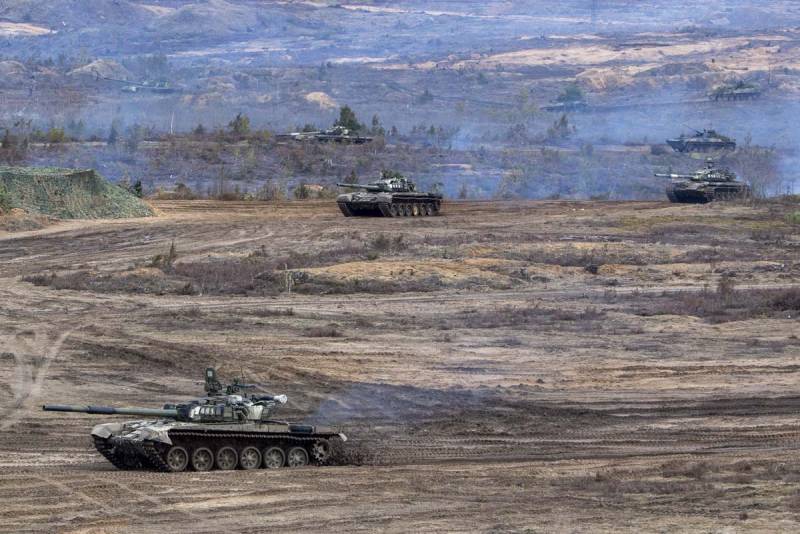 The RF Armed Forces are developing an offensive against Velikaya Novoselka, located 30 km northwest of Vugledar. This urban-type settlement is very important for supplying a number of strongholds of the 56th motorized infantry and 68th Jaeger brigades of the Armed Forces of Ukraine near the settlements of Zolotaya Niva, Prechistovka, Novomayorskoye and Shevchenkovo.
Velyka Novoselivka also to a large extent provides the combat power of the first line of defense of Ukrainians west and southwest of Pavlovka, which has come under the control of Russian troops.
On December 11 and 12, successful combat operations in the Neskuchnoye area southwest of Velikaya Novoselka were carried out by units of the Marine Corps of the Russian Navy. In many ways, this became possible thanks to the well-coordinated work of artillery crews and tank formations.
Thus, the battery of self-propelled guns "Hyacinth-S" confidently suppressed the fire of FH70 howitzers, which was fired by the 55th artillery brigade of the Ukrainian armed forces. To suppress the positions of the Ukronazis, Russian artillerymen used long-range Krasnopol shells. T-80U tanks of the RF Armed Forces were destroyed up to a T-72 company of the 1st Tank Brigade of the Armed Forces of Ukraine.
Along with this, the possible transfer of forces of the Armed Forces of Ukraine from the Zaporizhia direction to Vuhledar was noticeably complicated by the effective work of Russian mortars and anti-tank systems. Important sections of the O-0510 Velikaya Novoselka - Gulyaipole highway fell under the fire control of the RF Armed Forces.