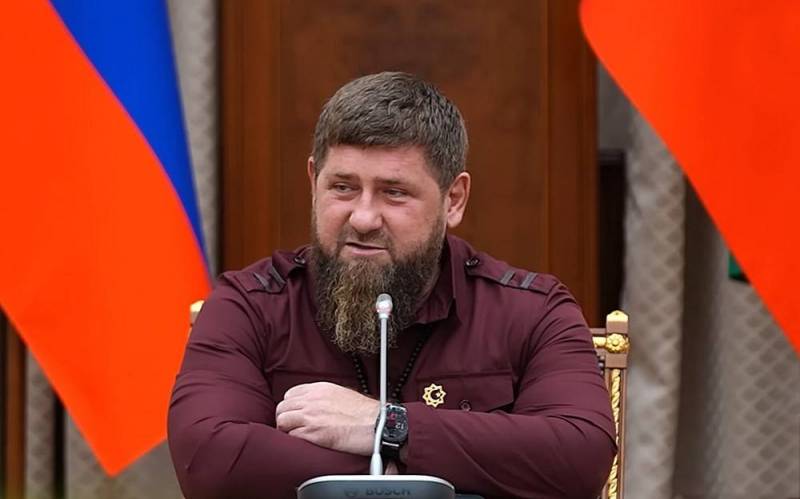 The head of Chechnya, Ramzan Kadyrov, said that Russian forces were progressively pushing back the line of contact with the Ukrainian army during the NVO. On December 12, he wrote about this in his Telegram channel, referring to the words of the deputy of the State Duma of the Russian Federation Adam Delimkhanov and the commander of the Akhmat special forces, deputy commander of the 2nd AK NM of the LPR Apti Alaudinov.
The publication notes that the situation in the zone of the special operation is currently under the complete control of Russian forces. According to him, the most difficult stage has begun for the Armed Forces of Ukraine.
For the Ukrainian nationalists, the most difficult period came, when the entire vast front line began to move. And this movement is by no means in favor of the Kyiv regime
Kadyrov explained.
⠀
Delimkhanov and Alaudinov assured that the units were provided with everything necessary to carry out the assigned combat missions. The soldiers and officers have enough
technique
, ammunition, food, warm clothes and other property that they need to achieve their goals.
That is why there is no talk of any retreat at all, only forward. The regrouping of troops has been completed, logistics support has been established and more convenient lines have been occupied for further advancement.
It was emphasized that the Russian forces are now in a better position. This is confirmed by the defeat of the enemy in many sectors of the front (directions) and the heavy losses of the Armed Forces of Ukraine in personnel and equipment.
⠀
Forecasts are very, very favorable. Our troops are systematically pushing the front line to the territory of the enemy, simultaneously fulfilling one of the main tasks of the entire NVO - the denazification of Ukraine. However, we did not expect anything else from our guys.
– summed up Kadyrov, attaching a video.
Thus, from the above, we can assume that the liberation of Donbass from the power of Kyiv is being carried out systematically.