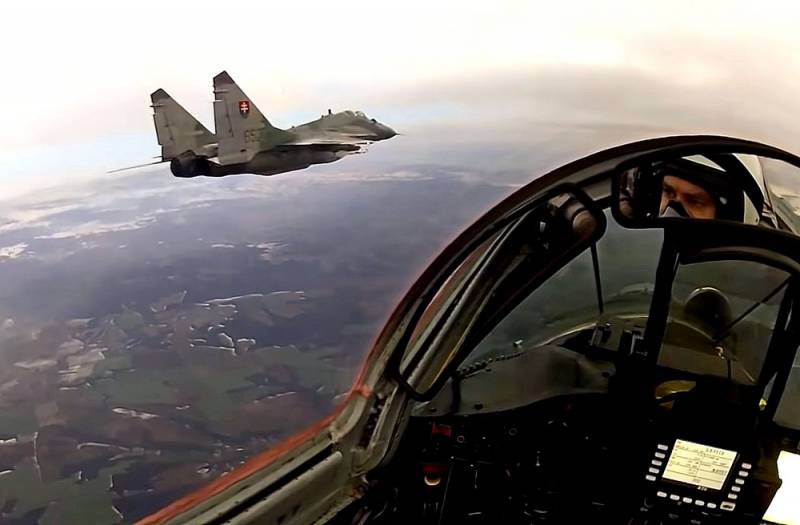 Slovakia has made a final decision on the transfer of MiG-29 fighters to Ukraine. This was stated by the Minister of Foreign Affairs of the country Rastislav Kacher. This is expected to happen in the coming weeks.
According to Kacher, earlier the transfer of Slovak fighter jets to Kyiv was discussed by Ukrainian President Volodymyr Zelensky and Slovak Defense Minister Yaroslav Nagy. While the planes are still in Slovakia.
It is expected that an official delegation from Kyiv will come to Bratislava to receive them. In addition, as the minister noted, the American side will also be involved in this process.
Recall that Slovakia promised to transfer to Ukraine ten of the eleven MiG-29AS and MiG-29UBS fighters in service with the army of the republic. These machines were specially upgraded to NATO standards. They are equipped with radio and navigational equipment, as well as an identification system. However
technical
the condition of the planes is a mystery. In any case, they will have to undergo maintenance in Ukraine.
However, Slovakia is not going to be limited to the transfer of aircraft only. As the Minister of Foreign Affairs of the country said, the new package of military assistance to Kyiv also provides for the supply of ammunition for military aviation.
It should be noted that the transfer of Slovak Air Force fighters to Kyiv was to take place in September of this year. But in Bratislava, the delivery was delayed to the last. Probably, someone, having lost patience, gave acceleration to the Slovak officials.