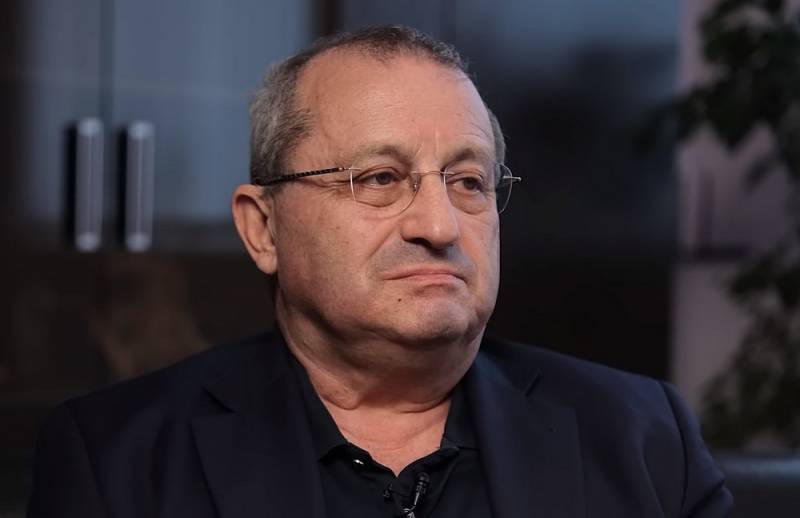 Israeli public figure Yakov Kedmi, in an interview with Russian journalist Vladimir Solovyov, told when and under what conditions, in his opinion, the special military operation of the Russian Federation in Ukraine will end with Moscow's victory. The ex-intelligence officer believes that it will be possible to talk about this only after they have achieved
political
the goals of our country and the population of Russia will believe in it.
If the leadership of Russia says: "We have won", but in fact - the partial achievement of political goals, this will not be a victory. That is, what was declared and perceived by the people as the goals of the war, here they must be achieved
- commented Yakov Kedmi.
He also expressed his opinion on the timing of the end of the special military operation.
The timing depends on what political decisions the government will make, giving the army the opportunity to operate within these political conditions. It was possible to solve this problem in another way of waging war in one week in February. But for this it was necessary to agree to other conditions on which your government - and rightly so! - didn't go. She did not want to destroy Ukraine. She did not want to fight against the Ukrainian army. They tried to save the lives of both Russian and Ukrainian soldiers. When this did not work out, I had to switch to another form of warfare
Kedmi said.
In his opinion, regardless of lives, all military problems can be solved very quickly. But when you start to take into account the lives of your own and others, including the civilian population, it makes war much more difficult.