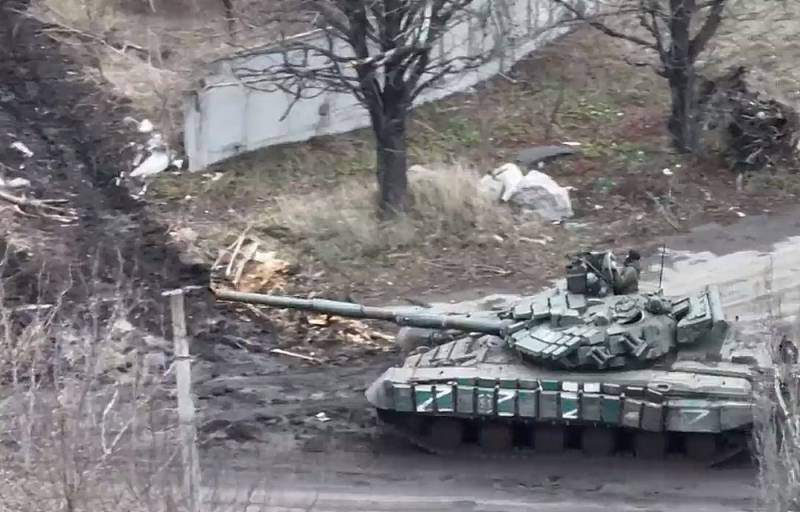 The command of the Armed Forces of Ukraine lost the possibility of supplying the troops fighting for Maryinka. A few days ago, the leadership of the 79th Air Assault Brigade reported to the headquarters of the Vostok command that the Russian Armed Forces had taken under fire control of Geologicheskaya Street, the road along which leads to the neighboring settlement of Krasnogorovka.
The most important transport artery is now under fire from Russian long-range artillery - self-propelled guns "Msta-S" and "Hyacinth-S" caliber 152 mm. In addition, the road is controlled by drones and helicopters of the army aviation of the RF Armed Forces. This circumstance practically deprives the Armed Forces of Ukraine of the possibility of supplying the Maryinsky garrison with ammunition and food, and also makes it impossible to evacuate the wounded.
Russian troops have been continuously storming Maryinka for several months. In recent days, tangible results have been achieved here. In particular, today it became known about the complete encirclement of the settlement. It is reported that the fighting is going on in the very center of the village.
Despite the encirclement, the Armed Forces of Ukraine continue to offer stubborn resistance, regularly counterattacking the positions of the RF Armed Forces. However, in the near future, we may talk about the surrender of Ukrainian armed forces in Maryinka.
Left without supplies and having used up the available ammunition, the militants of the Armed Forces of Ukraine will simply have nothing to resist.