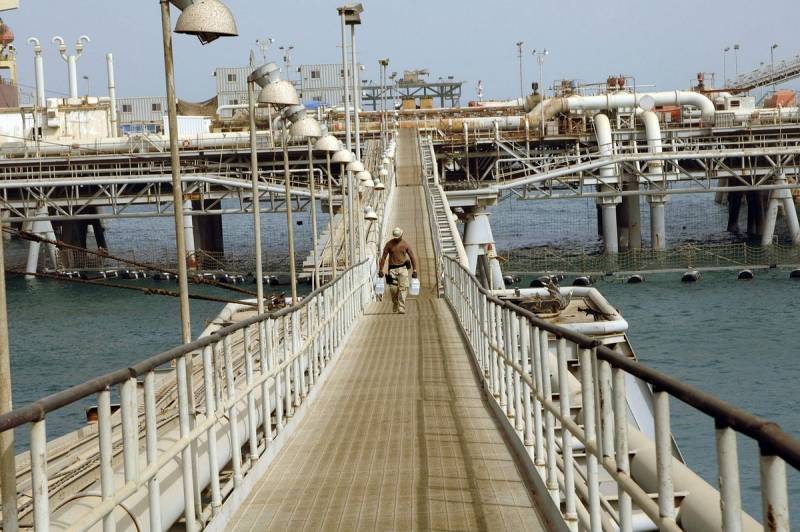 The global energy crisis is giving rise to a new kind of means to influence
economic
partners, related countries, and even more so opponents with whom there is a long-standing enmity. If at the beginning of the year Russia was falsely accused of using gas as a kind of instrument of influence, then by the end of 2022 Saudi Arabia is trying to turn this method into reality, blackmailing its regional neighbors and competitors with blue fuel. We are talking about Iran, Kuwait and the giant controversial Dorra gas field, which is within reach of all these countries. Energy expert Simon Watkins writes about this in an article for the OilPrice resource.
The Dorra gas field is a politically contested gas field shared by Saudi Arabia, Kuwait and Iran. Estimates of how much gas is in this fuel pool vary widely, ranging from roughly 280 billion cubic meters of reserves to 500 billion. Saudi Arabia currently does not need any additional raw materials that will come from Dorra, since it has not only significant oil reserves, but also its own gas, including from the large Jafura field.
It is believed that the Middle Eastern monarchy is reviving interest in the Dorra gas field solely to increase control over Kuwait and harm Iran. There is no other reason to insist on exploiting and exploiting extraterritorial reserves. Especially economic ones. At the same time, Kuwait is a country with huge oil and gas resources, which it cannot properly use due to intimidation from neighboring Saudi Arabia.
In other words, Riyadh is using gas that has not yet been produced as a geopolitical tool, trying almost literally to eliminate its closest opponents with the help of blue fuel. The role of the aggressor for Saudi Arabia became possible due to the fact that Kuwait actually fell into the economic trap of the geographical location of its fields (including Dorra), their close geological location to its neighbors. The expert calls this behavior an operation to "keep in check" Kuwait, which is a potential serious competitor to Riyadh in international, especially Asian, markets.