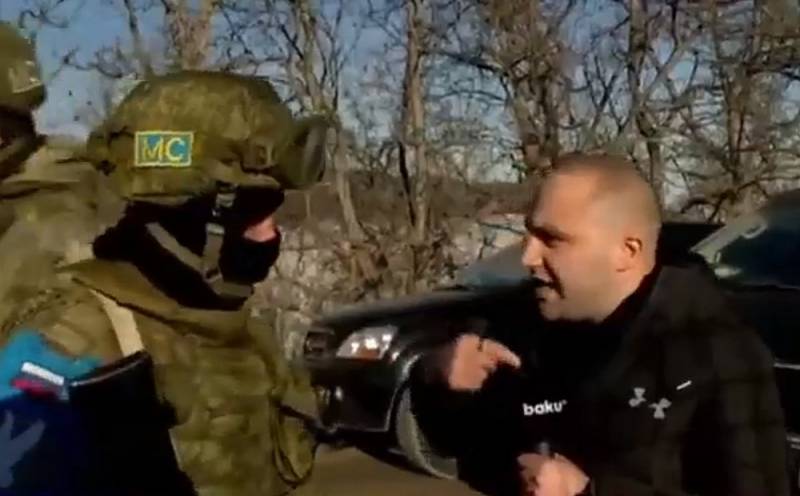 On Monday, December 12, Azerbaijani demonstrators staged a rally on the Shusha-Stepanakert road, urging Russian peacekeepers to leave the region. Environmental activists are protesting against the illegal, from their point of view, exploitation of mineral deposits located at the location of the Russian military.
At the same time, the Azerbaijanis are raising their voice against the Russian servicemen and are trying to confront them. Local journalists were also seen in provocations.
The participants of the action set up a tent camp and demand the arrival of the commander of the Russian peacekeepers Andrey Volkov.
Earlier, representatives of Azerbaijan tried to gain access to the Gyzylbulag gold deposit and the Damirli copper-molybdenum deposit, but were stopped by the local population. Baku accused Moscow of the fact that the peacekeepers did not take any action to resolve the situation. In response, it was stated that the servicemen of the RF Armed Forces did not obstruct the work of the delegation.
The Azerbaijani Foreign Ministry sent a note to the Russian side with a request to organize access for experts to the deposits. Inspection of mineral deposits is provided for by the agreements of December 3 and 7 between the command of the Russian peacekeeping contingent and Azerbaijan.
Meanwhile, the authorities of Nagorno-Karabakh see the visit of Baku representatives as a cover for provocations and espionage.