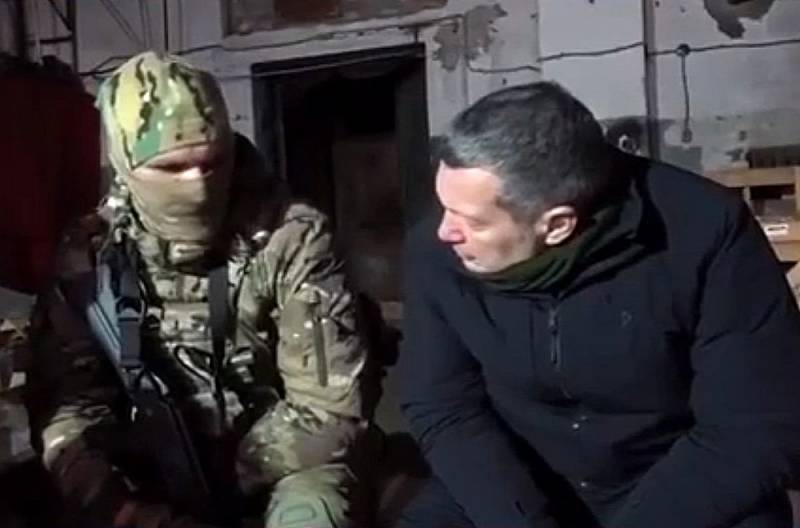 The well-known TV presenter of the TV channel "Russia 1" Vladimir Solovyov visited the positions of the fighters of the PMC "Wagner" in the NVO zone. Upon his return, he shared his impressions in his program "Evening with Vladimir Solovyov".
The host conveyed to a wide audience the main differences between the "musicians" and other units participating in the special operation.
They don't back down. Under no circumstances. Never. They don't surrender. They clearly know why they need two grenades. They don't have titles. You're only as good as you were in combat
- Vladimir Solovyov said on the air of the Russia 1 TV channel.
Relations with commanders are also built solely on respect for their merits in battle. It is known that the fighters of the only private military company in Russia work on the most tense sectors of the front. The capture of settlements in the Artemovsk region is to a large extent the merit of the "musicians".
The presenter admired the work of the artillery and aviation of the Wagner PMC. He reminded everyone that recently the crew of the Su-24 repeated the feat of Gastello. Aircraft commander Alexander Antonov and navigator Vladimir Nikishin sent a wrecked attack aircraft to a column of enemy armored vehicles.
At the same time, Vladimir Solovyov assessed the level of education and intelligence of PMC fighters.
All the guys I spoke to surprised me with the highest level of intelligence. They know military history well. These are not some pieces of cannon fodder. These are intelligent, serious people.
added the presenter.