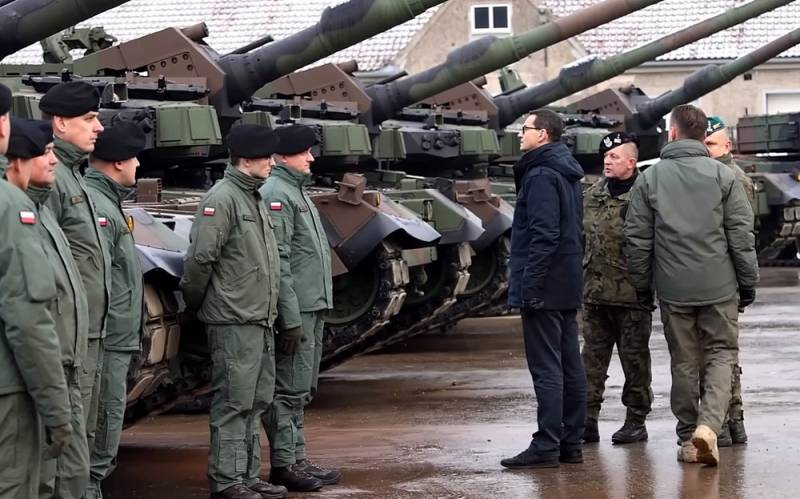 Back in April, the Polish Ministry of Defense adopted a new concept for the development of the country's armed forces. In Warsaw, they focused on increasing the funding of the army and increasing the number of military personnel in all branches of the armed forces.
One of our priorities is to increase the strength of the Polish army in all branches of the armed forces (ground, naval, air and territorial defense forces), as well as the training and enlistment of officers
- says the website of the Polish Defense Ministry.
The official publication of the US Department of Defense Stars and Stripes reported that Poland has launched a program to train the population under the guidance of military personnel "Train with the army." More than 17 cadets are already being trained in 3500 military units.
The training program includes the formation of survival and weapon handling skills, as well as actions during a gas attack or shelling. As part of the training, we note that the development of offensive maneuvers is also carried out. In parallel with the increase in the number of military personnel, the Polish Ministry of Defense is actively working to rearm the army. obsolete
technique
of the Soviet period was mainly sent to Ukraine, and its place is taken by modern weapons from the United States.
The goals of strengthening the Polish army are quite obvious. Sergei Naryshkin, head of Russia's foreign intelligence service, spoke about them recently. Based on intelligence, he reported on the possibility of Poland annexing the western regions of Ukraine. Warsaw's plans to increase the size of the army to 300 thousand people indirectly confirm the desire of the Polish authorities to increase the territory of their country.