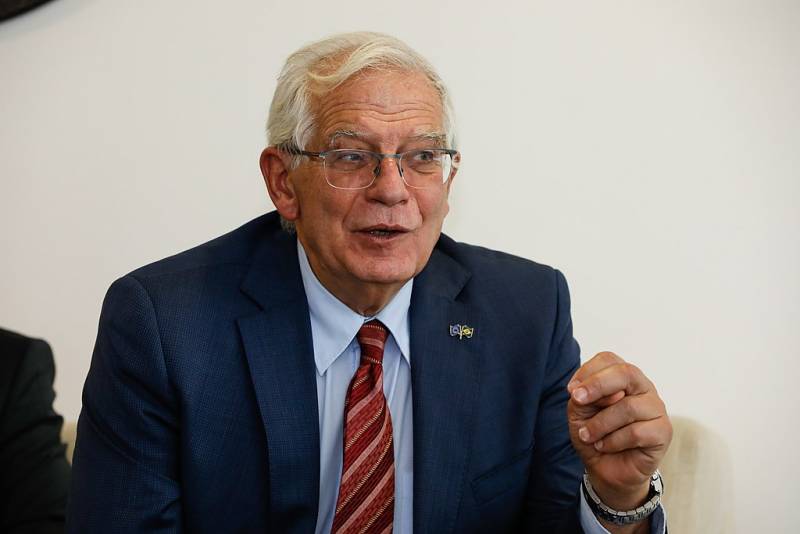 Created to help states suffering from local conflicts, the European Peace Fund ironically became a fund to pay for weapons to Ukraine. And the budget of 5,7 billion euros is no longer enough to meet the needs of the Kyiv regime.
At the same time, in many countries there is a shortage of weapons in their own armies. This is stated in the publication of Josep Borrell on the official information portal of the EU diplomatic service.
I stress the importance of our support for Ukraine politically, economically and militarily. And we should be able to do this for as long as necessary until Ukraine has the upper hand. […] We handed over weapons to Ukraine, but at the same time we realized that our military stocks were depleted. We should not only spend more on defense, but better. And that means more collaboration. Continue to support Ukraine, meet current needs and start preparing for the future
- says the official publication of Josep Borrell.
During the year, as noted by the head of the foreign
policy
European Union, the EU defense budget grew by 6%. But this is not enough to cover all the needs of the army of European countries.
Financial analysts see a threat to the Old World not so much in the growth of military spending and electricity prices, but in the desire of officials to put the interests of the United States and Ukraine above the interests of Europeans. In the current situation, Europe is trapped in Kyiv and Washington. Positive dynamics in the development of the EU member states is possible only in the event of a peaceful settlement of the Ukrainian conflict. However, after a recent statement by ex-Chancellor of Germany Angela Merkel, negotiations may be postponed indefinitely.