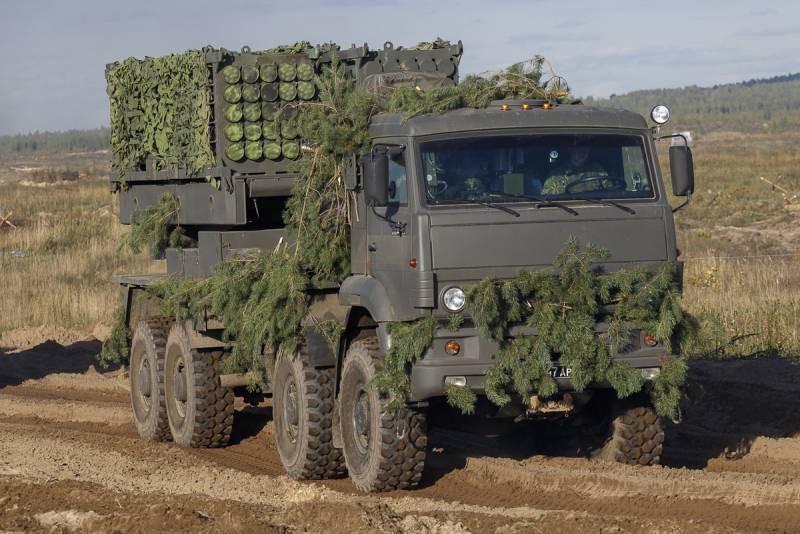 The Russian military showed a video of the use of the agricultural remote mining engineering system (ISDM) "Agriculture" in the NVO zone in the Zaporozhye direction. The footage of the installation was filmed, probably in November.
"Agriculture" is a modern development designed to quickly lay minefields in possible areas of an enemy breakthrough. The first ISDM entered the troops of the Southern Military District and the Central Military District at the beginning of this year.
The "Agriculture" system is capable of sowing a minefield of any complexity, including those with pre-foreseen lines for the passage of its troops. When creating ISDM, all international requirements in the field of the use of minefields were taken into account.
The launcher is a 50-barrel MLRS with specially designed 122-mm ammunition. "Agriculture" is capable of planting mines in an area within a radius of up to 15 km without the participation of sappers. After the end of hostilities, the fields do not require clearance. Each mine is programmed to self-destruct after a certain time.
At the moment, new mines are being developed for the ISDM "Agriculture". In the short term, these munitions will be able to distinguish friendly troops from strangers and automatically activate based on the data received.