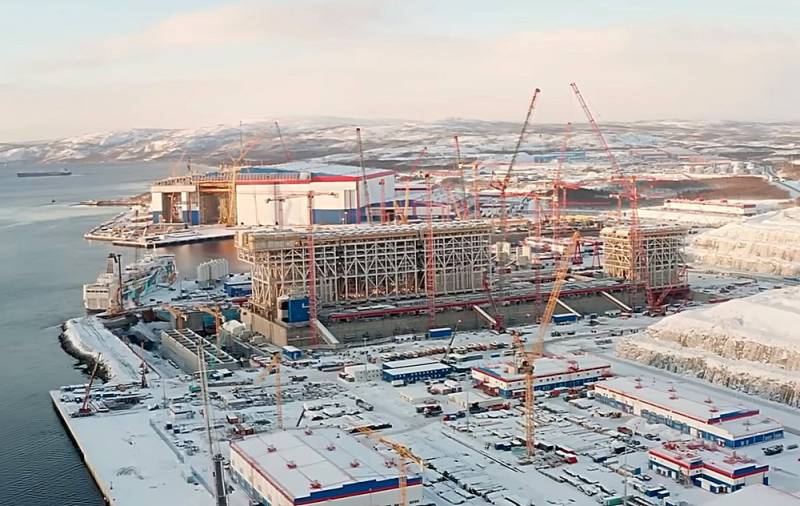 Recently, the close attention of most of our fellow citizens has been riveted to geopolitical "turbulence", which leaves virtually unnoticed what is really important for Russia
news
.
In particular, last week the world's largest and Russia's largest floating dock PD-100 arrived at the port of Vladivostok. "Giant" has a length of 351 meters and 92000 tons of displacement. PD-100 was created in China by order of our country. It is reported that in the near future it will go to the Zvezda shipbuilding complex and will significantly expand the production capacity of the latter.
By the way, about the power. According to the world media, by the time the "price ceiling" for Russian oil was introduced, our country had managed to form the so-called "shadow fleet", buying up more than a hundred tankers around the world to supply energy resources to states that did not join the sanctions.
At the same time, the aforementioned vessels are not new and should be decommissioned in a few years.
Consequently, Russia urgently needs to increase the production of its tankers. But how to do it if our shipyards are already loaded for several years ahead?
To solve this problem, Rosatom plans to build a new shipyard in Kronstadt, which will not be inferior (perhaps even surpass) Zvezda in terms of capacity. The design of the object is already ready. The new shipbuilding complex will specialize in the production of ships with a nuclear power plant, floating power units and ice-class ships.
Finally, there is good news in the field of engine building. Previously
сообщалось
that the newest frigate "Admiral Golovko" entered the factory tests with a completely domestic power plant.
This week it became known that the combat ship has successfully passed the performance testing of all components, mechanisms and systems.